Mistletoe berry lipgloss - lip gloss by Cake Beauty - reviews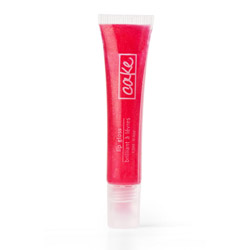 Mistletoe berry lipgloss
Lip gloss by Cake Beauty
Please, let me know via email when the new review on this product is available.
Mistletoe berry lipgloss reviews
If you are looking for just a simple gloss that has a light scent, and a light shade, then the Mistletoe berry lip gloss by Cake is a lovely choice. Its one slight con, however, is that it becomes somewhat sticky at some point.
I can't trully judge this lipgloss do to the fact people have different preferences with lipgloss in general. I found this one to be thick and sticky, it had a light scent and taste that make it great. It leaves the lips feeling full and moisturized. If you get past the stickiness of it the lipgloss overall has many benefits from young to old.
When you want to dazzle an audience with your wit and sparkle, pick up some Mistletoe Berry Lip Gloss! Its vanilla cake batter aroma will improve your mood as its slick glossy texture draws eyes right to your lips. The gloss will mark your kissing partner, but it will add a delightful shimmer to your photo shoots.