Liberator Bedroom Adventure Gear Fleshlight motion dog days - Position pillow from Liberator Bedroom Adventure Gear

Fleshlight motion dog days videos
Product Details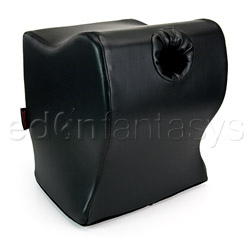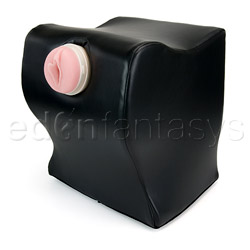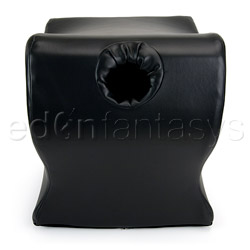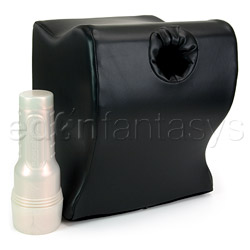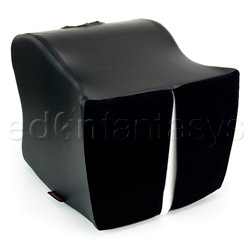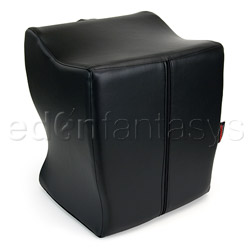 Summary:
Have you ever wanted to have your Fleshlight stay still while you do the thrusting? Well, now Liberator and Fleshlight have teamed up to produce a Fleshlight accessory that is easy to use and makes using your Fleshlight even more fun. This position pillow puts the Fleshlight at just the right height and angle for use while on your knees, or stand up and use it while it rests on the top of a chair. So, if you want an even more lifelike experience, grab the Dog Days pillow and thrust away!
Pros:
Well made, light, easy to use, wipes easily.
Cons:
Not truly hands free, harder to adjust suction, investment.
Best use:
Fleshlight has long been touted as the #1 selling male sex toy in the world. Most who are familiar with sex toys at all have at least heard of them and know that they are a soft masturbation sleeve encased in a hard plastic case that looks like a large flashlight. It's a pretty simple but highly effective design that can really get the job done. Those more familiar with the actual usage of the Fleshlight know that there are some simple techniques for providing a somewhat "hands free" experience. Two of these techniques are the "mattress method" and the "shoe method". These both involve common household objects to hold the Fleshlight while the user thrusts in and out of it. While these techniques are simple, they leave something to be desired in the elegance department. Enter the Fleshlight Motion Dog Days position pillow.
Liberator and Fleshlight have teamed up to create a series of position pillows that incorporate a hole to hold a Fleshlight to allow for easy thrusting in and out of your Fleshlight sleeve. These are called
Fleshlight Motion position pillows
, and the Dog Days is the version of the pillow that is designed to help simulate the "doggy style" sexual position.
Design / Craftsmanship / Material:

Five sides of the pillow are covered with a fabric that has the look and feel of soft leather, but is presumably faux leather while the bottom is covered in micro fiber that is designed to provide some additional friction against whatever the pillow is sitting on. The exterior material is easy to wipe clean, just in case you inadvertently get some water based lube on it. The pillow is very sturdy to provide good support without being too hard. This is one place where Liberator furniture has always excelled. The pillow can take your weight and springs right back when you are done – ready for the next session.

Material:

Faux-leather

Color:

Black

Length:

12 1/2"

Width:

12"

Height:

14"

Weight:

2.5 lb

Performance:

It is easy to insert the Fleshlight sleeve into the designated hole and the fabric holds the sleeve in place very well. Suction adjustment is more difficult because the sleeve has to be pulled out to access that end of the Fleshlight, but the fabric surrounding the vents tends to increase the suction anyway, so it is probably best to keep the vents mostly open. Once in place, the Fleshlight holding pillow is easy to move around and get exactly where you want it. Unlike the "mattress method" where you are at the mercy of the height of the gap between your mattresses, this pillow is much more natural and at a better angle as well. It is easy to use on a carpeted floor or even standing while the pillow is on a chair. It is very versatile and it should be easy to get the pillow to be at just the right height for all your thrusting needs. All in all, the Fleshlight Motion Dog Days position pillow is an excellent accessory for your Fleshlight sleeve.

Experience:

How many different ways did I find to use the Dog Days position pillow? Well, I won't pretend that this was an exhaustive search, but I found that I was easily able to use the pillow on the ground as well as standing with the pillow on top of a chair. I was able to stand with it on top of the lid of my toilet as well. I flipped it over and stood with it on top of my bed and was able to grab hold of what were formerly the bottom corners of the pillow. It worked well in every application I threw at it. I wouldn't call it a truly "hands free" experience because your hands are still needed to hold the pillow in place, but it is very easy to thrust into and makes for a whole different Fleshlight experience. One that I will be sure to repeat over and over again.

Other

Safety features:

Phthalates free