Liberator Bedroom Adventure Gear Liberator heart wedge - Position pillow from Liberator Bedroom Adventure Gear

Product Details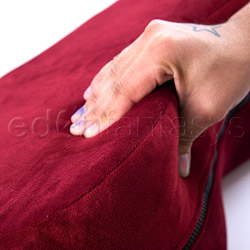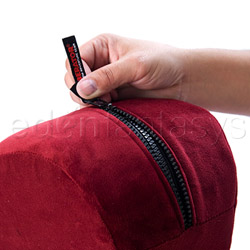 Summary:
I've never been particularly acrobatic when it comes to the art of lovemaking. Barnum & Bailey won't be calling anytime soon but that hasn't stopped me from aspiring to new and more interesting sexual heights. After spending more years than I care to count making due with a few pillows under my butt, the Liberator Heart Wedge is a breath of fresh air. It provides firm support, a lusciously soft and easily washable surface, and is a terrific tool for creating a wide range of positions and angles.
Pros:
Soft cover, effective design, firmness accommodates various body types.
Cons:
Users may be aware of poking from the base of the heart when in certain positions.
Design / Craftsmanship / Material:

Material:

Foam

/

Microfiber

/

Nylon

Length:

13"

Width:

19"

Height:

7"

Weight:

1.5 lb

Performance:

Love pillow special features:

Moisture-proof / Washable