Liberator Bedroom Adventure Gear Liberator shag throe - Throw from Liberator Bedroom Adventure Gear

Liberator shag throe videos
Product Details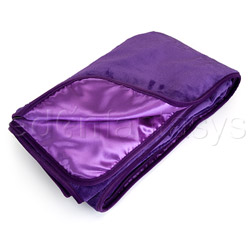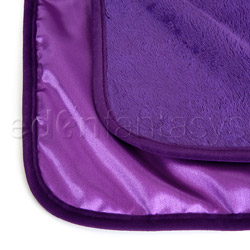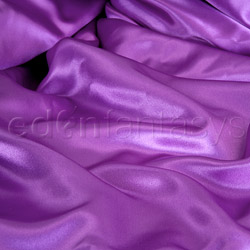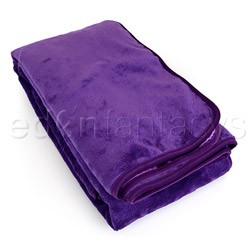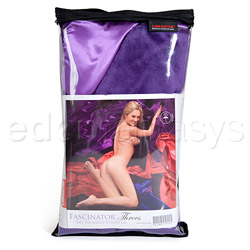 Summary:
If you can get your hands on one of these throes, I would suggest doing so. The price tag could be pretty hefty for some, but it saves you money in the long run between laundry runs and mattress life.
Pros:
Easy to clean, effective liquid barrier, plushy.
Design / Craftsmanship / Material:

This throe is a dual sided small blanket that is sewn around the edges. One side is a micro-plush, and the other side is a plastic that prevents water from getting through.

The plush material on the top is pretty soft and comfy. If it wasn't for the crinkling sound, I'd keep this on my bed all the time.

Keep in mind that, since it is waterproof, it isn't breathable. I wouldn't suggest sleeping on it too often because you could break out, since your skin wouldn't be able to "breathe" and sweat could collect close to your body.

Material:

Plush

/

Satin

Length:

71

Width:

54"

Weight:

3 lb

Performance:

As you can see in the video review, water just beads off. I have total confidence that this product works, except for any liquids that might run-off.

I would avoid using wax or massage oil on the material. I have a suspicion that the micro-fiber wouldn't appreciate the possible staining.

Packaging:



This is Fidget showing you how big the packaging can be compared to a regular DVD case.

Care and Maintenance:

There are care instructions on the tag. You're going to want to follow those to the letter. After the demo video, I washed and dried it, as per care instructions and it came out of the wash just fine. It still felt new and plush.