LB Trading Ltd Nexus silo - Prostate massager from LB Trading Ltd

Product Details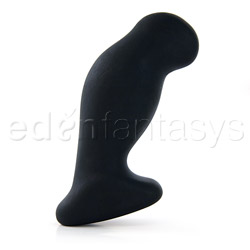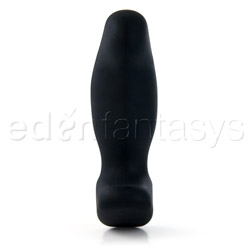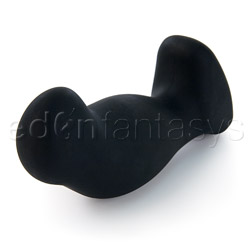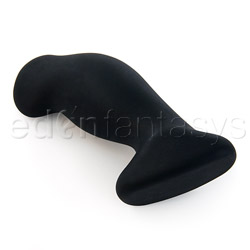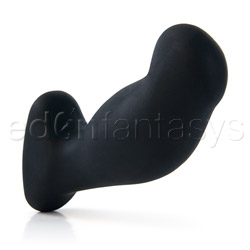 Summary:
The Silo is definitely worth it. The learning curve may be too steep to begin with, but if you go with it and pay attention, you'll be rewarded for your time and effort. The Silo is not like a lot of other toys out there. It's not a plug; you don't wear it when you walk around. It's not a thruster; you'd definitely lose it. It's not a probe; you'd lose it.
Pros:
Organically shaped, texture, shape.
Cons:
The base should be a little longer since a flare won't work with this design.
Best use:
Relax, breathe, and let the Nexus Silo do its job.

Guys, you can't rush this toy... and you really shouldn't. The ideal situation to use the Silo is when you have the time and place to really take your time and enjoy a great product. Lock the door, turn on whatever kind of music you find relaxing, follow the instructions included, and just enjoy.

There are a couple reasons why you don't want to rush this toy:
- Safety, it can be a little on the small side if you're a regular anal player.

- There is no flare on this toy and it's a relatively narrow 1 ¾ inches diameter.

- The total length is just over 5 inches with an insertable length of about 4 inches.

- The shape is just enough where you might not lose it if you pay attention; but don't go wild, because you probably will if you do.

- Relaxation, the instructions included give you step by step directions in how to use the Silo. It is meant to be a "relax and get used to it" type of toy.

The Silo is not a plug, a thruster, or a probe. It's a massager that uses your anatomy to promote an p-spot orgasm.
Material / Texture:

Soft, smooth, flexible medical grade silicone organically shaped to locate and stimulate the p-spot. The texture of the material is velvety. All users will enjoy the texture of the Silo, anal newbies to regular players.

The smooth touch of the Silo didn't really do that much for me. It did make it easier for insertion, but not much more past that.

Material:

Silicone

Material safety

Texture:

Bulged

Safety features:

Food-grade material / Hypo-allergenic / Latex free / Non-porous / Phthalates free

Design / Shape / Size:

The shape of the Silo is about the same as the pointer and middle fingers, side-by-side, in a slight "come hither" motion. The "come hither" motion is the key to digital p-spot stimulation; it's also the idea behind the Silo. The only difference between the two, shape wise, would be a bulbous tip on the Silo.

Since the shape of the Silo is like two fingers (in shape and size), I found it ideal for p-spot stimulation. It did take some getting used to at first. I was concerned that it'd get lost somewhere and I'd have to run to the bathroom and push it out. After relaxing more and riding the learning curve of the Silo, it became clear that as long as I paid attention it wouldn't get lost.

Take it traveling? Sure, I don't see why not.

Color:

Black

Length:

5 1/2"

Insertable length:

4"

Circumference:

5"

Diameter:

1 3/4"

Weight:

0.5 lb

Performance:

The best part about the Silo is the simple design. As above, it's simple, ergonomic, and effective. The not so great part of the Silo is the material actually. When lubed, the Silo is extremely slippery; make sure you apply the lube with one hand and use the other for insertion.

The Nexus silo is a solo guy only toy. Due to its shape and size, it would stand to reason it'd get sucked up in a vagina or just not fit properly. Also, since women don't have prostates, the purpose of the Silo would be lost anally.

Care and Maintenance:

Eden's care and maintenance guide to silicone applies to the Nexus Silo.

Silicone is non-porous, phthalates free, hypo-allergenic, and latex free. You can boil it for 3 minutes in hot water (without letting it touch the bottom and sides, if possible), bleach it, or even stick it in the dishwasher (top rack. NO KNIVES). Regular warm soapy water will work too.

Unless you're willing to risk silicone lube on a silicone toy (NOT recommended), use water based lubes only please.

Care and cleaning:

Bleachable / Boilable / Dishwasher safe

Packaging:

The Nexus Silo comes in clear plastic container that reminded me of a cologne package; black and white fonts/designs, clear plastic, the Silo clearly on display in the middle of the package.

Instructions were included in the package, in both English and German.

Personal comments:

Because the Nexus Silo is silicone and can really only be used with water based lube, I wouldn't suggest using the Silo in the bathroom/shower.

Experience:

The first time I used the Silo was with Wet Naturals and not enough patience. It was too slippery with lube and I was too eager to appreciate it. I was ambivalent about it.

The most recent time I used it, I made sure to relax and give myself time to really get to know the Nexus Silo. One thing I noticed was that it went in one way, but then I had to turn it about 45 degrees to get it on my p-spot. When it connected…WOW!

Now that I've gotten a sense of what the Nexus Silo can do for me, it's going to go into regular rotation, not bad for a rookie.

Other