Sportsheets Suction handcuffs - Handcuffs from Sportsheets

Product Details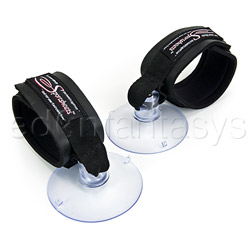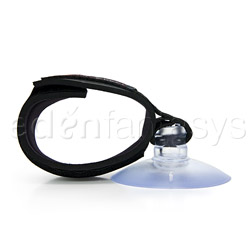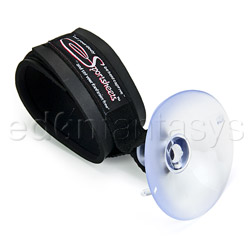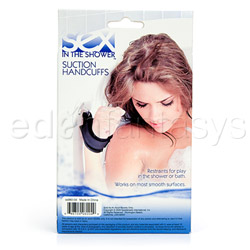 Summary:
These cuffs open infinite bondage possibilities onto any flat smooth surface - showers, pools, coffee tables, mirrors... The suction cups hold tight and can take a lot of force without moving, and the neoprene cuffs are soft, adjustable and comfortable.
Pros:
Fun, fast and easy bondage on any smooth surface.
Cons:
The cuffs are not load bearing.
Best use:
These easily placed cuffs offer instant tie off points on any smooth surface. The cuffs are neoprene, thus waterproof, so they work amazingly well in the shower or bathtub. The suction cups on these cuff are astoundingly strong, but shouldn't take full weight.
Design / Craftsmanship / Material / Size / Fit:

The suction cups are attached to the cuffs via doubly reinforced nylon webbing attached to straps of neoprene. The Neoprene is cinched to whatever size is required by velcro - the cuffs fit my wrists and ankles with no problems at all, which is what I have found with all sport sheet cuffs. I would say that one size fits all with these cuffs, although larger ankles will be a bit of a stretch.

Material:

Neoprene

Color:

Black

Length:

3 3/4"

Closure:

Velcro

Weight:

0.4 lb

Performance:

These cuffs work well in the shower, but are best in a tub - hot tub or bath tub. They're great points of attachment, but they really shouldn't be load bearing, which limits their usefulness in a shower while standing. They do work well for "facing the wall" sex in the shower, the stubs of the suction cups acting as nice handles and brace points.

Care and Maintenance:

Be sure the cuffs are rinsed well after use if they come into contact with pool water, or shower soaps. Residues will degrade the neoprene over time. Also, allow the neoprene to dry thoroughly before storage.

Other