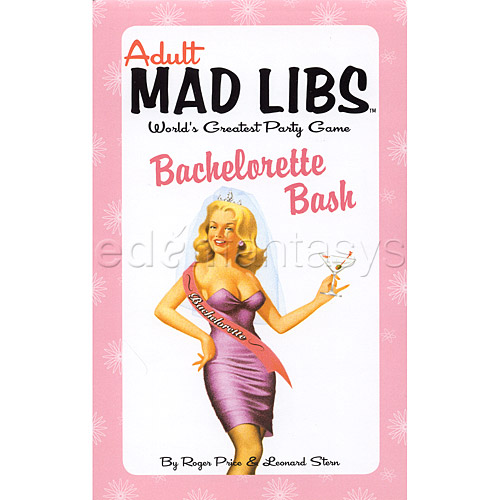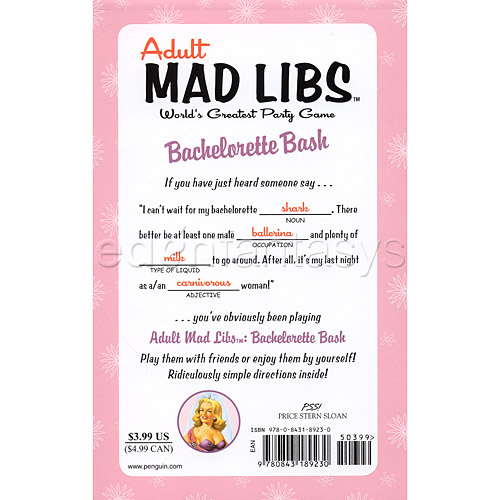 This product is out of stock.
Notify me
A closer look
Adult version of Mad Libs® with Bachelorette Party theme
Ordering Details
Manufacturer: Manufacturer:
The classic game of Mad Libs has gone naughty! This Bachelorette Bash themed version is a lot of fun for a girls night out or in! With 21 different bachelorette party related stories, there was a lot of giggling going on.