Sensuous Beauty Breast balm - Body moisturizer from Sensuous Beauty

Product Details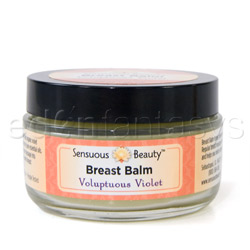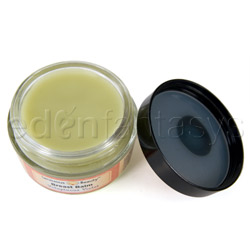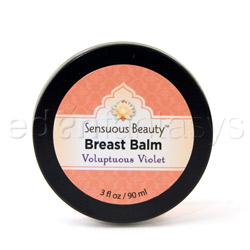 Beautifully scented and crafted with natural and organic ingredients, Breast Balm will add a little sensuality to an already sexy attribute.
Made with essential and almond oils for moisturizing, and vitamin E to tone, simply use your fingertips (or a lover's) to massage into the breasts with a gentle circular motion. The soft fragrance and luxuriously smooth feel will have you dipping into this generous glass jar again and again.
Wonderful for preventing stretch marks, try it just after a shower to lock in moisture and keep your skin soft and touchable.
Texture / Consistency / Thickness / Viscosity:

Base:

Oil

Ingredients:

Rose contains: sweet almond oil, wildcrafted Lady's Mantle flowers, beeswax, Vitamin E oil and pure essential oils of rose geranium, labdanum and rose otto. Violet contains: sweet almond oil, wildcrafted lady's mantle, organic violet flower infusion, beeswax, vitamin E, violet essential oils.

Taste / Aroma:

Performance:

Safety features:

L-Arginine free / Paraben free / Petro-chemicals free

Special features:

Packaging:

Volume:

3 fl.oz.

Weight:

3 oz