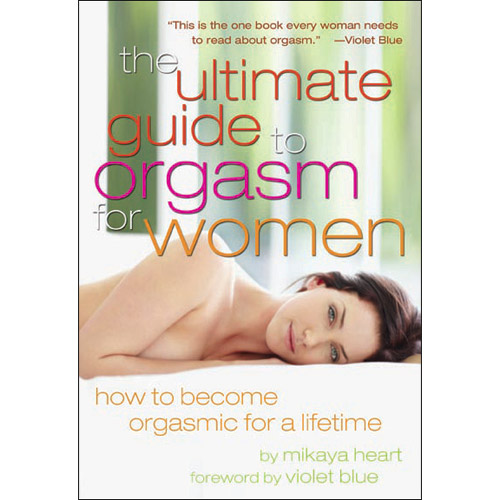 This product is out of stock.
Notify me
What makes it awesome
How to ask for what you need and want
Multiple orgasms, extended orgasms and energetic orgasms
The "elusive" orgasm and why some women have difficulty climaxing
How often we fake them and why
A closer look
Everything you need to understand women's orgasms-what works, what doesn't and why:
Design
Format: Paperback
Number of Pages: 270
Length: 9"
Width: 6"
Content / Audience
Publisher: Cleis Press Inc.
Publication date: 2011 year
ISBN: 978-1-57344-711-9
Ordering Details
Manufacturer: Cleis Press
About author
Useful and informative information Tips that can be used by all

Very comprehensive look at orgasms for woman, Includes both hetero- homo- and bi-sexual viewpoints

Well written and enlightening.

Easy to read, chapters well labeled, very informative, the women's orgasm manual!