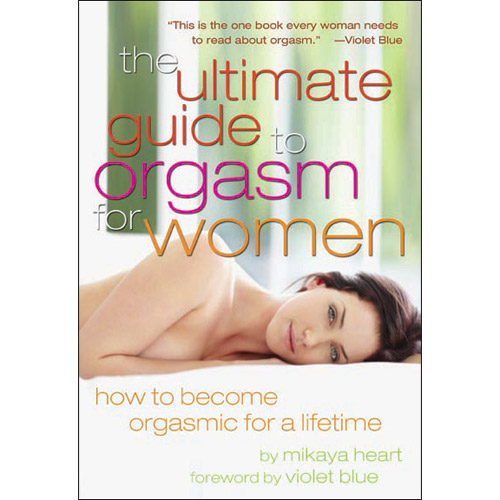 The Ultimate Guide to Orgasm for Women
Book discontinued
by Cleis Press
Perfect Guide to Women's Orgasms, G-Spot, and Great Sex...What We Like and Don't Like
This book is an all-around great read. I would definitely recommend this because it's worth it. A lot of useful information is provided. Many questions that you may have about orgasms, the g-spot, and sex are most likely answered throughout this book. This book is for the mature adults who view sex as not only being physical, but also mental and spiritual--the stimulation and arousal that can be shared individually as well as with a partner.
Published:
Pros
Useful and informative information
Tips that can be used by all
During the introduction, the author felt as though this book was not geared only toward heterosexual women but lesbian and bisexual women as well. The value of their perceptions is not confined to same-sex relationships, but it is also relevant to heterosexual women interested in expanding their sexual practices. The author also puts the readers at ease by informing them that sex is a matter of individual preference, that experimentation is usually necessary to find out what you prefer, and that there's nothing wrong with that. It is completely normal. So don't feel ashamed.
Chapter One gave a little insight on the complexity and diversity on women's orgasms. Explaining that orgasms for some may not be the same for others. "Learning to orgasm might be a little like learning to ride a bicycle" as she explains it. I personally have never thought of having an orgasm in these terms but this book gave me huge insight on it. Having an orgasm is something that we can't force, it has to come naturally.
Chapter 2 familarizes the external and interal female anatomy. Did you know the more aroused a woman gets, her vagina muscles contract pulling away from each other making it easier for entrance? This chapter also touches upon masturbation and how many women and men experience their first orgasms through masturbation (which is quite a few people). I found this too be quite intresting and surprising.
(Front of Book)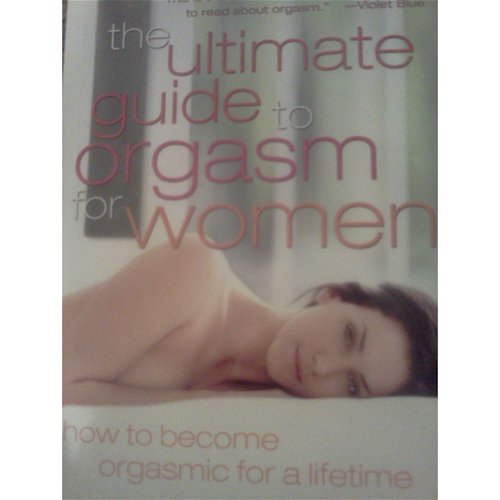 Chapters 3 and 4 gets into the physical and energetic experiences of having an orgasm. The feeling and intensity that your body feels when your peak has been reached. Throughout this book many individuals were being interviewed (mostly women) on orgasms. Some questions that were being asked were "What is it like to experience an orgasm?" "Do you usually orgasm by intercourse or clitoral stimulation?" "How many orgasms do you have when you have one?". The answers that were given to these questions were quite interesting because each was different. Some women were open to discuss their orgasms and sexual satisfaction, while others weren't as responsive or not giving much detail to the answer. The author also brushed upon this topic informing that many individuals are "too scared" or "too ashamed" to talk about and discuss their sexual needs and wants. This happens a lot in relationships, where one partner wants something sexual but is too afraid to let their partner know. She pointed out that this can definitely hinder you from achieving an orgasm, because you're not comfortable mentally and if you're not comfortable mentally then you're not going to be comfortable physically either.
This book contains 11 Chapters:
Chapter 1:Sexual Play
Chapter 2:What Works, What Doesn't, and Why
Chapter 3:The Physical Experience of an Orgasm
Chapter 4:The Energetic Experience of an Orgasm
Chapter 5:The Spiritual Experience of an Orgasm
Chapter 6:The Elusive Orgasm
Chapter 7:Early Sexual Experiences
Chapter 8:Relationships
Chapter 9:Penetration and the G-Spot
Chapter 10:Ejaculation, Fisting and Anal Sex
Chapter 11:The Purpose of the Orgasm
(Back of Book)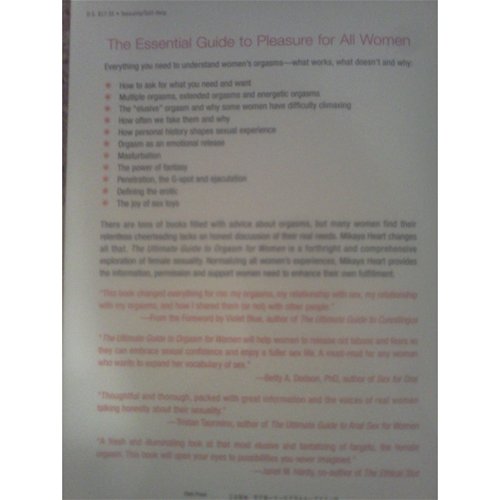 Every chapter of this book was very insightful and provided me with information that I didn't know or wasn't aware of. Everything from the female's anatomy to the penetration of your G-spot and different types of orgasm that can be experienced. It's a great book for anyone, especially those looking to experience an orgasm for the first time or those that want to get in tune with their bodies.
This product was provided at a discounted price in exchange for an unbiased review. This review is in compliance with the FTC guidelines.
Thank you for viewing
The Ultimate Guide to Orgasm for Women
– book discontinued review page!