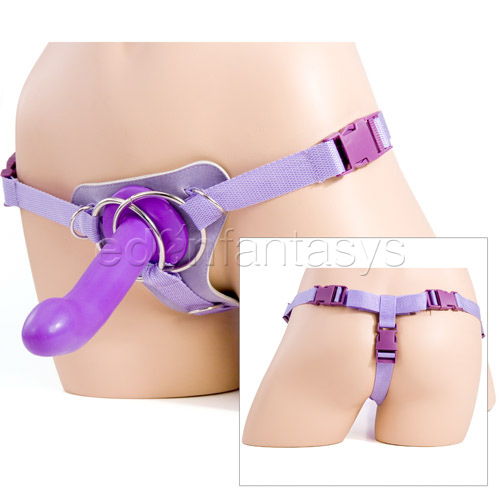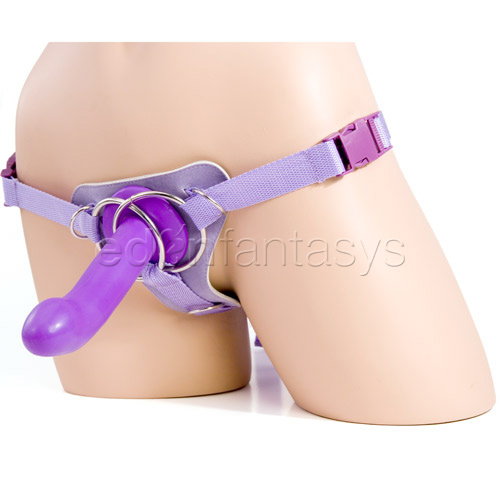 This product is out of stock.
Notify me
A closer look
Interlocking double-ring g-string harness with removable silicone dildo.
Size / Fit
Harness Maximum hip size: 50"
Harness Maximum waist size: One size fits the most
Harness Dildo holder diameter: 2 1/4"
Material
Dildo Material: TPR Silicone
Harness Material: Metal / Nylon
Design
Ordering Details
Manufacturer: California Exotic
This is a great harness for those who want to be able to substitute multiple sizes of dildos. It can be used on men and on women and is great for those beginning to experiment with harness use.

Overall, this is a really good product at a really great price, for what it is. The dildo that comes with it is not just a bonus, but equally as good as the harness itself.

This is a fantastic harness, the best one I've had yet. I recommend it to everyone who wants to play with strap-ons because it has a flattering fit and will fit most dildos, the rings are huge and that gives for more variety in dildo usage!

For those looking for a harness that will hold O ring dildos in place, this is the one! The buckles make this the harness to have to grab quick and get it on!