Aneros Evi - Vaginal exerciser from Aneros

Product Details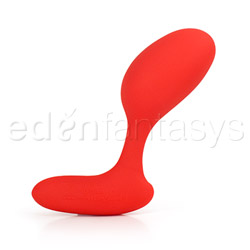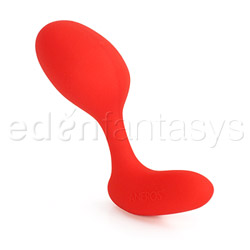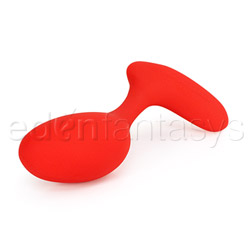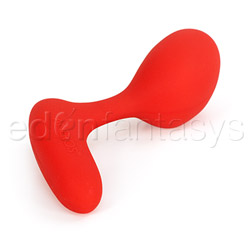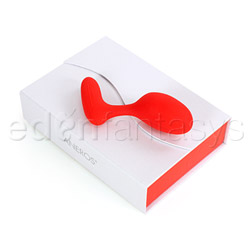 Summary:
100% high grade, velvety smooth but rigid silicone- this exerciser means business. It is rigid, has no batteries, and doesn't use electricity, but it will help you to exercise your PC muscles like no other exerciser out there. Aneros has a reputation for really great products with learning curves. Don't worry though; the technique is fully explained in a pamphlet included with the toy. A few minutes to understand, and a lifetime of fun to master!
Pros:
High quality materials, comes in a lovely box, discreet.
Cons:
Has a learning curve.
Best use:
The Evi by Aneros is meant to help you isolate and use properly the PC muscles, while performing a proper Kegel exercise. It is designed to provide pleasure to the clitoris while you perform your daily kegel routine...because you have a daily routine, don't you ladies? Yep, I thought so. This little baby makes doing your exercises just a little bit more fun, and when you master the toy it can be a whole lot more fun!
This toy is built for the female form and will fit most women easily, but it is not built for guys to exercise their PC mucles.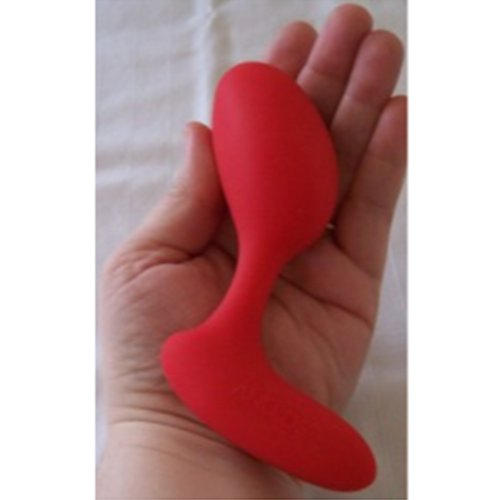 Aneros does make a whole line of toys for guys that are worth looking into. They can help you clear your prostate and exercise the PC muscles wonderfully.
Material / Texture:

The Evi is composed of food-grade silicone that is hypo-allergenic, latex free, non-porous, and phthalates free. It has zero smell and zero taste; it doesn't pick up lint and other flurf.
This toy is completely rigid, and I mean there is absolutely no give to any part of the toy. The thing is it is so velvety and smooth that it feels like it has some give while you are using it. Since the toy is not meant to be thrust it's not really an issue, but it is sort of strange in a good way. The smoothness makes lube go much farther than with other toys. Since the toy is non-porous, it won't soak up the oils and other fluids.

I don't think this texture can really be measured in terms of beginner or more advanced user. Either level of user will find something useful about this toy.

Material:

Silicone

Material safety

Texture:

Smooth

Safety features:

Food-grade material / Hypo-allergenic / Latex free / Non-porous / Phthalates free

Design / Shape / Size:

This exerciser is built to work the pubococcygeus muscle (PC muscle), which is the muscle that stretches from the pubic bone to the tail bone and supports the pelvic organs. This muscle controls urine flow and the contractions during orgasm. These two functions are why women are interested in toys that help with Kegel exercises, which help strengthen the PC muscles. Now, this is what the exerciser is built to do. If you read over the instructions, and slowly try the fun little tips, it will work your PC muscles amazingly well.

The toy is built to fit most women, though obviously there will be women that this simply won't work for. I am, thankfully, not one of them. The toy starts with a large oval bulge that leads to a thinner neck, and finishes with and thin piece. So some dimensions: the toy is about 5 inches long and is shaped pretty cool. The bulge that is supposed to be slipped inside the vagina is 3 inches long and a little over 4.5 inches around. There is a cute little neck on the toy leading to a longer, thin portion that is supposed to reach up and rub against the clitoris. The neck is an inch long, and the portion that reaches the clitoris is 3 inches long, meaning it is going to reach almost every clitoris just fine.

Aneros did a great job making sure they have designed a product with the average user in mind.

This could easily be passed off as a massager in your luggage or bedside table. You could also make a huge joke of it and say you are a Star-Trek fan and it's your phaser weapon!

Color:

Red

Length:

4 1/2"

Insertable length:

3 1/2"

Circumference:

4 3/4"

Diameter:

1 1/2"

Weight:

0.2 lb

Performance:

I had some serious doubts about this exerciser. I mean, the pamphlet that comes with the toy says that it is supposed to provide orgasmic pleasure using only this toy and my motions. No vibrations needed. I was not taking their word for it!

I gave it a whirl, and it did feel pretty good. I could feel it pressing firmly against my G spot, but then my G spot is pretty easy to find and stimulate. So I reread the pamphlet that comes with the toy and tried out the little movements and flexings that it suggests. WOW! This made all the difference! I could feel the muscles being worked harder than with any of the other exercisers I own. I have to admit that the flat piece rubbing against my clitoris was pretty darn good as well. It wasn't orgasmic until I added a touch of lube to the flat portion that sits over the clitoris.

This is a toy that isn't going to get you intense orgasms without some work. You are going to have to find the thrust and twist that will work those muscles and stimulate your G spot as well as your clitoris. Once you have worked out all the logistics, you will be well on your way to that holy grail - orgasmic exercise!

I can't tell after two weeks whether my muscles are firmer, but I have actually gotten a rather nice orgasm out of the time I spent exercising. Now if I can only find a way to get that out of my regular exercise program...

Special Features:

Ergonomically shaped
Travel
Waterproof

Care and Maintenance:

This is not a toy I can ever see sharing with a lover or playmate. It's sort of a one woman thing. If you do decide to share, the Evi is non-porous, meaning that a simple wash in hot water and soap is all you need. It can be boiled or cleaned with a commercial toy cleaner.

It does play well with other toys, but I would suggest just keeping it in the box it arrives in. That way you can keep the pamphlet as well. The box is about the size of a hardback book, which means you could even slip it onto a bookshelf if you wanted to be really sneaky.

I know that the popular belief is that all silicone lube reacts with all silicone toys, but I prefer silicone lube, and after several uses over two weeks I have not noticed any problems with the finish of my toy. So, I will go on record saying that water based lube doesn't interact with any toy material. If you are really worried about marring your toy, then spot test an inconspicuous spot on the toy before use.

Care and cleaning:

Soap and water