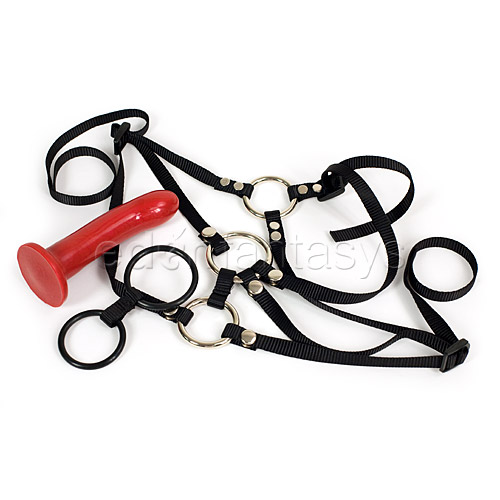 Free shipping
This product is out of stock.
Notify me
A closer look
Double penetration harness and dildo set.
Size / Fit
Harness Maximum hip size: 60"
Harness Maximum waist size: One size fits the most
Harness Dildo holder diameter: 1 1/2" / 1 3/4" / 2"
Material
Ordering Details
Manufacturer: Sportsheets
Design
Performance
Harness Special Features: Interchangeable ring
I highly recommend picking this harness combo up for any couple wanting to try out double penetration. It's been a great addition to our toy box and never failed to excite both of us.

Allows for dual penetration without a third person, Comfortable to wear

Comfortable to wear 3 different sizes of O-rings Adjustable to 60" hips

Awesome experience, can fit many dildos, versatile, fits up to 60" hips, comfortable, well made.