Ruff doggie styles Roses flogger - Whip from Ruff doggie styles

Product Details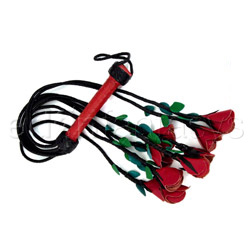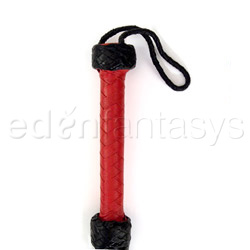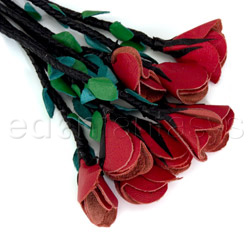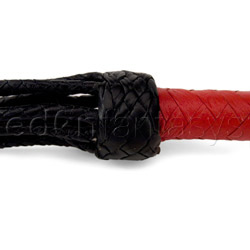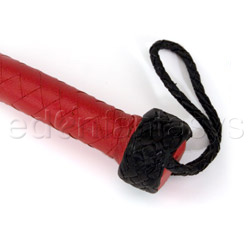 Make your lover bloom with pleasure when you present them with this particularly naughty bouquet. Elegantly perched on the ends of this red and black cat-o-nine-tails are red leather rosebuds, each accented by black thorns and tiny green leaves.
The braided red handle is accented by two black knots at the top and bottom. Firm and 8" long, the handle gives plenty of room for a good grip to send these thuddy rose-ends flying through the air. The 5" long braided wrist-strap helps keep a handle on things and gives the wielder more control over this unique piece of BDSM beauty.
The nine tails are approximately 23" long. They consist of braided black leather, and each has one dual-layer flat red rose and three small green leaves at the end. The whip is 32" long overall, not including the wrist strap. Varying degrees of intensity can be achieved, depending on the strength of the swing.
Design / Craftsmanship / Size / Material / Features:

Material:

Leather

Material safety

Color:

Black / Green / Red

Length:

32"

Width:

1 1/2"

Weight:

1 lb

Other

Special Features:

Safety features:

Phthalates free