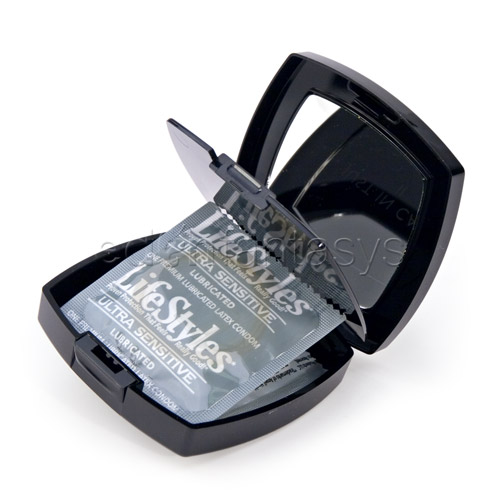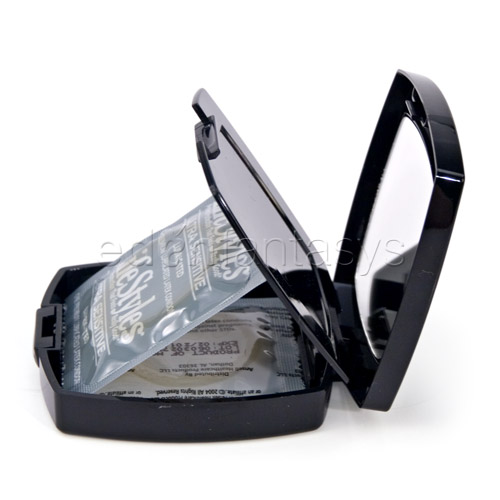 This product is out of stock.
Notify me
What makes it awesome
A closer look
Compact with mirror and hidden compartment for condoms.
How it feels
Material: Latex
Texture: Smooth
Lubrication: Lubricated
Sensitivity: Sensitive/Thin
Color: Clear
Condom size: Regular
How it measures
Condom size: Regular
Weight: 0.2 lb
Length: 2 3/4"
Width: 2 3/4"
How it looks
Other
Manufacturer: Just In Case, Inc.
Type: Condom kit discontinued
Ordering Details
Manufacturer: Just In Case, Inc.
How it works
Discreet, Multi Use, Great Case, Durable, Affordable

Comes with a mirror, is totally and completely discreet

Pretty strong, if dropped it wont break. Protects your condoms. Discreet, easy to carry around.

Every girl (or boy) should be smart and prepared! The Just in Case II is a step in the right direction to making sure that you always have what you need to keep yourself safe.