Professional skin care Ltd. Hathor Aphrodisia lubricant pure - Lubricant from Professional skin care Ltd.

Hathor Aphrodisia lubricant pure videos
Product Details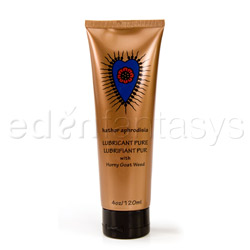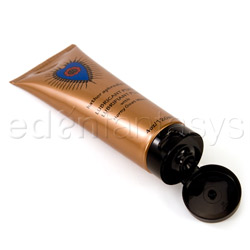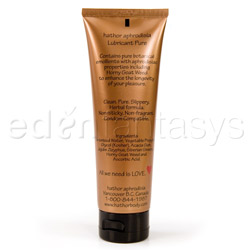 Water based Eco-Friendly lubricant for women and men, in any combination, for any type of play. Lubricant Pure is formulated with seven simple botanical ingredients…you barely notice it is there….agreeable to the most sensitive lovers. Lubricant Pure contains organic emollients with aphrodisiac and anti bacterial properties including Horny Goat Weed, Jujube Zizyphus and Siberian Ginseng Lubricant Pures' clean formula is slippery, long lasting and non-sticky…a magical combination of natural and effective.
Properties

Special features:

Safety features:

Glycerin free / L-Arginine free / Paraben free / Petro-chemicals free

Flavor:

Unflavored

Base:

Water

Ingredients:

De-ionized water, acacia gum, vegetable propylene glycol "Kosher*", Jujube zizyphus, Siberian Ginseng, Horny Goat Weed and ascorbic acid.