Durex Play utopia - Gel from Durex

Product Details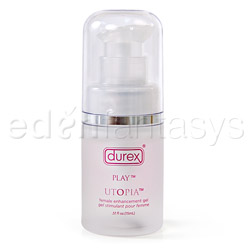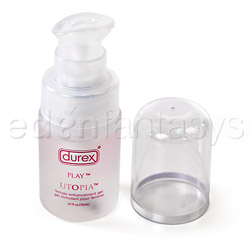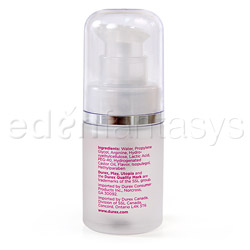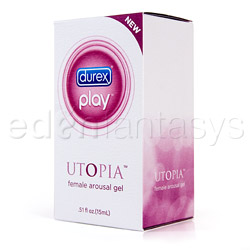 Summary:
I definitely like the attempt behind Durex's Utopia Gel. It looks good, the feelings are great, and it definitely is neat. The only downfall is that the sensations don't last nearly enough, and reapplication is more often then not necessary. The price seems a little high for what you get, but overall it could be a good buy for you if you're not bothered by the problems.
Pros:
Gives a great combination of cooling, tingling, and warming sensations.
Cons:
Feelings fade very quickly, especially during intercourse, which makes it seem overpriced.
Texture / Consistency / Thickness / Viscosity:

Base:

Water

Ingredients:

Water, Propylene Glycol, Arginine, Hydroxyethylcellulose, Lactic Acid, PEG-40, Hydrogenated Castor Oil, Flavor, Isopulegol, Methylparaben.

Taste / Aroma:

Performance:

Safety features:

Glycerin free

Special features:

Packaging: