Bushman Products Studio collection O gloss climax creme - Clitoral gel from Bushman Products

Product Details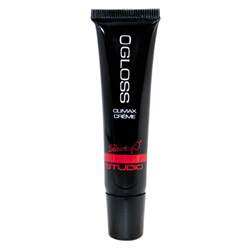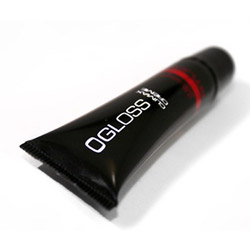 Summary:
This all natural, glycerine-free climax creme with the amino acid l-arginine is a discreet, orgasm-enhancing creme that promotes sexual sensitivity in women to help them jump start arousal.
Pros:
Jump starts arousal.
Best use:
The O Gloss Climax Creme is designed to help women with arousal and boost the responsiveness of the clitoris. When l-arginine is used in a topical cream and applied to the external female genitals, it can improve female clitoral erections and ease of orgasms. It is best used by those that have difficulty getting aroused and achieving climax.

The product is very easy to use; apply a small amount directly to the clitoral area and gently massage into the skin for approximately three minutes or until it is completely absorbed and you begin to feel aroused.

Do not use on swollen or inflamed areas, or skin lacerations. It is not recommended for use for pregnant women and those suffering from symptoms of STDs, specifically Herpes.

This can be used with and without toys during solo play or with a partner.
Texture / Consistency / Thickness / Viscosity:

This is a very thick white creme that comes in a 0.5 fl oz container that looks like lip gloss. It is very easy to pour - just squeeze the container and the product comes out. You are able to control the amount of product that comes out by squeezing more or less out of the opening.

Once you have the amount you desire, begin rubbing the product onto your clitoral area. Once rubbed, it absorbs nicely into the skin. Do not apply inside the vagina because it is not made for internal use.

It feels slightly oily when applied, but stays in place once applied and did not run down my body into other areas.

The ingredients of this product are:
Purified water
propanediol(common in moisturizers)
carthamus tinctorious (safflower seed oil)
cetyl alcohol (thickening agent)
cetearyl alcohol (emollient)
polysorbate60 (emulsifier)
L-arginine (amino acid used for arousal)
xanthan gum (stabilizer that keeps ingredients from separating)
ethylhexylglycerin (conditioning agent and preservative)
phenoxyethanol (preservative commonly used in cosmetics)

Base:

Water

Ingredients:

Purified water, propanediol, carthamus tinctorious (safflower) seed oil, cetyl alcohol, cetearyl alcohol, polysorbate 60, L-arginine, xanthan gum, ethylhexylglycerin, phenoxyethanol

Color:

Clear

Taste / Aroma:

The O Gloss Climax Creme does not have any taste or smell. It does not contain anything that gives it a distinctive smell like peppermint or menthol like some other arousal gels do.

Performance:

Once applied, this product stays on throughout sexual activity or masturbation. I did not have to reapply during use.

Once finished, the product washes off easily with water.

As far as helping me along with my climax, it performs wonderfully. I can tell it is working after I begin rubbing the creme onto my clitoris. I feel a mild tingling sensation and can feel my clitoris engorging and becoming more sensitive.

Safety features:

Glycerin free / Paraben free

Special features:

Packaging:

The product came in an attractive black box with The Screaming O written in white above a red line and Studio Collection written in red. It has a cutout in the middle where the product is displayed. Below the product is says Sensual Creme for Amplified Orgasms.

The back of the box shows a picture of the bottle and mentions how to use it, and also has the warnings mentioned earlier. It also says "come in style with the Screaming O Studio Collection O Gloss, a chic and discreet orgasm-enhancing climax creme, fashionably concealed as a tube of high-end lip gloss that amplifies intense sensual effects. Add stylish stimulation to your makeup bag with your new favorite sexcessory, and get a freshly flushed face that could only be from the Screaming O. Shh! No one will ever know your secret!"

The back also mentions that it is an all-natural, glycerine-free formula that contains the amino acid l-arginine, which boosts sensual pleasure, facilitates and increases frequency of orgasms, contains natural extracts that increase blood flow for intensified orgasms, and is non-toxic and latex compatible.

As mentioned earlier, the 0.5 fl oz bottle is a discreet container cleverly disguised as a lip gloss. It is small and can fit easily in your hand. On the front of the container is O Gloss Climax Creme written in white. In small red writing is Screaming O. The back of the container mentions how to use it, the ingredients of the product, and the warnings.