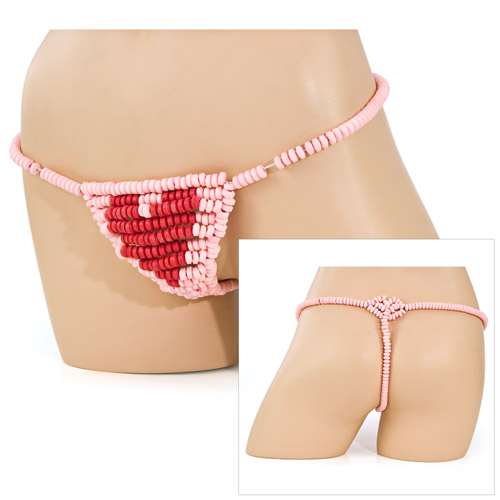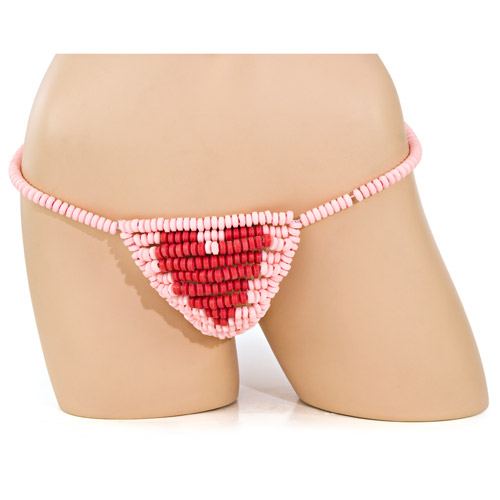 This product is out of stock.
Notify me
What makes it awesome
Sweeten up your foreplay with this candy-panty.
The stretchy straps gently hug your curves.
Heart design adds a flirty element.
Made of yummy candies, this G-string is an open invitation for a sensual oral session.
A closer look
The candy necklace of your childhood gets an erotic upgrade with this super-sweet and super-sexy Candy G-String.
Texture
Ingredients: Sugar, Corn Syrup, Citric Acid, Magnesium Stearate, Artificial Colors, Artificial Flavors.
Color: Pink / Red
Ordering Details
Manufacturer: Spencer & Fleetwood