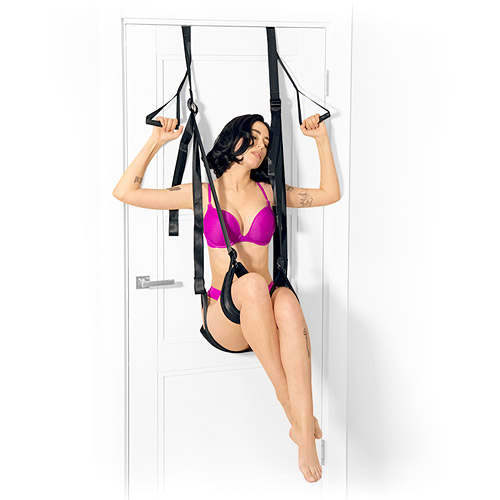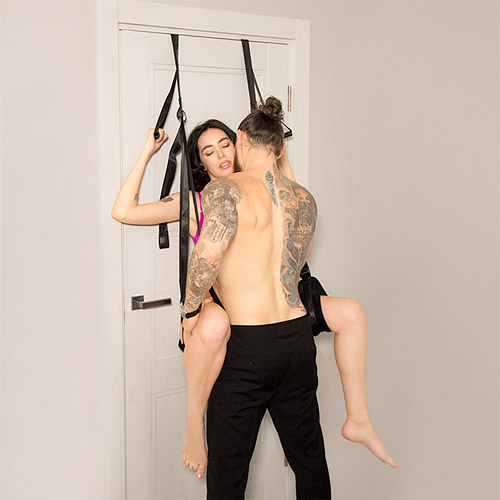 This product is out of stock.
What makes it awesome
No installation required, just position it over your door;
The seat allows for additional support and more comfortable lovemaking;
The soft but sturdy construction from neoprene and fleece.
A closer look
Hollywood worth sex is now totally possible with this door swing. Enjoy new exciting positions with this easy to use no installation required door swing.
Design / Material
Material: Fleece / Neoprene
Color: Black
Length: 6'
Weight: 4 lb
Ordering Details
Manufacturer: EdenFantasys
Performance
Sex sling and support special features: Adjustable / Padded
If you're looking to step into a world of new sensations and pleasure, the Soft Touch Door Swing can offer you just that!

A great swing for those looking to spice things up with new positions or even those who enjoy a standing sex position just can't hold up their partners that long. The swing is easy to set up, can hold a very good amount of weight and packs away nicely for storage!

If you have never tried a sex swing, then I highly recommend starting out with this baby. It is easy to use, comfortable and has adjustable straps to fit your body better. It is definitely worth the money and will have you wanting to use it over and over again!

-Easy to set up -Very adjustable -Lined with faux fur and padded