Evolved Provoke - Prostate massager from Evolved

Product Details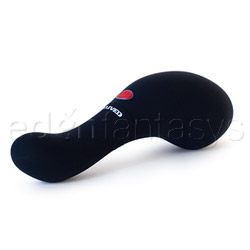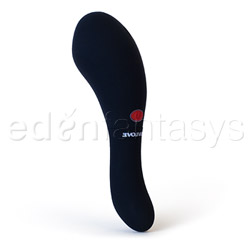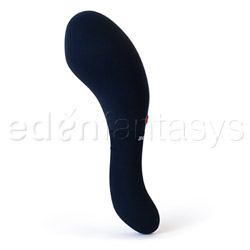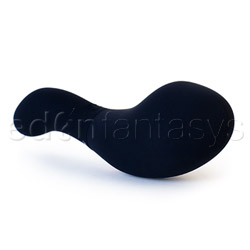 Summary:
Evolved Novelties markets the Provoke as a double ended prostate stimulator. It uses two AAA batteries to power a relatively strong vibrator housed in the big end so it doesn't make too much noise. The two ends provide a good variation in size so both beginners and intermediate anal players should be able to find an end they like. Any anal user should use extreme caution about how they use the Provoke as a it lacks a definitive stop point. Other than that it's a good toy.
Pros:
Double ended, good vibrations in big end, good on g-spot.
Cons:
No base, material cannot be sterilized, very little vibration in little end.
Best use:
The Provoke by Evolved Novelties is billed as a double ended prostate massager. It certainly has two ends and either end can be stuck up your ass and can stimulate your prostate. The problem is, where does it stop? The vibrator is housed in the big end. If you put the small end in, you don't get the strong vibration right where you want it but at least the big end is there to prevent it from going all the way in. If you are really adventurous you can put the big end in and get more of that full feeling and get the vibrations right on your prostate, but what's stopping it from going all the way inside? Hopefully your partner, that's what. There's no midpoint ridge on this thing to let you know when you've gone to far, and that, in my opinion, is a major flaw in an anal toy.
Material / Texture:

The Provoke is made of plastic and has a velvet coat of polyurethane (PU). The PU coat does not change the safety characteristics of the toy, but it does give a little bit of texture to its exterior. The texture provides the velvety matte feel, but it does provide the Provoke with more drag than a gloss finish would have. One might suggest that this should keep the toy from slipping inside too easily, but a little bit of lubricant allows this toy to move in and out too easily to put any trust in a surface finish.

Material:

Plastic

Material safety

Texture:

Velvety

Safety features:

Food-grade material / Hypo-allergenic / Latex free / Phthalates free

Design / Shape / Size:

The Provoke is designed with a small end and a large end. The small end is about 1" in diameter while the large end expands to a diameter of 1 3/4". The on/off button is in the middle of the toy but toward the large end where the vibrator is housed. The button does not depress and is sealed to prevent moisture/dirt intrusion. The small end unscrews and the 2 AAA batteries bridge the gap in the toy and an o-ring is included to seal the battery compartment from moisture. It all fits together in a neat little package. I hesitate to beat a dead horse, but the major design flaw is the lack of diameter variation near the center of the toy. In order to make the toy safer for anal play, the center of the toy needs to either be wider or much narrower than either end to provide a clear stopping point.

Color:

Black

Length:

6 1/2"

Insertable length:

2 3/4" / 3 3/4"

Circumference:

3 1/4" / 5 3/4"

Diameter:

1 3/4" / 1"

Weight:

5 oz

Performance:

The place that the Provoke really shines is in its vibrator. This thing has seven functions, three levels of constant vibration followed by four different patterns of vibration. The level of vibration is substantial and although I had some trouble with the control button, I think it was a fluke, and trust that most Provokes will not have the same problem. The Provoke doesn't have the rechargeable feature found in some high end toys, but it also doesn't have the accompanying high price. I personally think the trade off is worth it.

Control type:

Push button

Powered By:

Aaa-2

Care and Maintenance:

Since the Provoke is made of plastic, care is pretty simple. Just wash with soap and hot water or your favorite toy cleaner and you're good to go. Plus, since it is waterproof, you don't have to worry about getting it wet during cleaning. Since it cannot be sterilized it really should not be shared with any one that you are not fluid bonded with and it shouldn't be used vaginally after it has been used anally unless a condom is employed during anal use. Not to mention, a condom would protect the control button. Either water based or silicone based lubes are both acceptable for use which helps if you want to use the toy in a wet environment. The only thing that could make the Provoke better in this area would be if it were sterilizable.

Care and cleaning:

Soap and water

Packaging:

Evolved Novelties uses its standard clear plastic sleeve as packaging of the Provoke. The toy is very easy to see behind the text. There are no lewd pictures or anything disturbing, so the packaging is certainly discreet. One nice thing about the plastic sleeve is that it can continue to be used for storage if you don't mind the additional space it takes up. It definitely represents a nice touch from Evolved.

Experience:

I know I have said before that what is good for the goose is good for the gander, but the Provoke is an exception. As purely a g-spot toy, this toy may be a 5-star device. As a prostate (p-spot) toy, however, this device leaves a lot to be desired. If I can't sterilize an anal toy there is less chance I'm going to use it because it comes with the additional burden of needing a condom. If I need to have my partner on hand to make sure the device doesn't disappear, there is less chance I'm going to use it because solo play is out.

The Provoke puts out a decent amount of vibration (especially on the big end) and the variation in size would make it suitable for both beginners and more advanced users, but anal beginners should be using something safer, in my opinion. I can't really, in good conscience, recommend this toy as a prostate device.

Other

Special features:

Functions:

Escalating / Multifunction / Multispeed / Pulsating / Vibrating