System JO System JO for women body shaving gel - Sensual bath from System JO

Product Details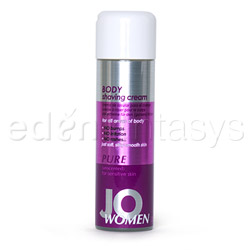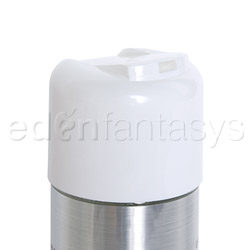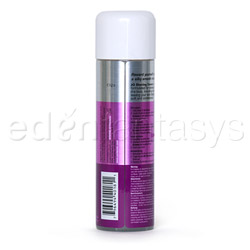 Summary:
I'm kind of in a quandary about this product. It DID do what it claims it does, i.e. provides a smooth rash-free shave. I, however, question the legitimacy of it's "sensitive skin" or "pure" status, considering it contains parabens, and SLES. I didn't find it terribly moisturizing, but my skin is on the dry side AND freakishly sensitive, your mileage may vary.
Pros:
Packaging won't rust in the shower. The Gel is smooth and pleasant feeling.
Cons:
Didn't moisturize well. Didn't lather.
Best use:
This is a shaving GEL, that is designed for sensitive skin. It promises a smooth irritation free shave without bumps or redness.

The use is simple enough:
1 wet the area you want to shave
2 slather on a decent amount of this product
3 shave
4 wash with soap and water.

For those that care about such things, this product DOES contain parabens and SLES (Sodium Laureth Sulfate)is one of the main ingredients.
Texture / Consistency / Thickness / Viscosity:

The texture is smooth and slick, the best I can describe it is... A hybrid of shower-gel and water based lubricant. Essentially it's detergent with aloe and isopropyl alcohol added.

It's not thick or creamy like I personally like from a shave cream, and it wasn't particularly moisturizing.

I can pest describe this product as a thick gel, with a slight bit of stickiness.

Base:

Water

Ingredients:

Hydroxyethylcellulose, Glycerin, Sodium laureth sulfate, Isopropyl alcohol, Aloe vera, Tween 20, Carbomer, Fragrance(Aroma), Di Water, Methylparaben, Propyl paraben

Color:

Clear

Taste / Aroma:

The scent was pleasant, not overpoweringly strong, sort of a mild fresh laundry aroma, which was odd, considering it's supposed to be unscented, yet the ingredients include fragrance. Some people may find that off putting, but it didn't bother me at all and I tend to use a sugar scrub after I shave to get rid of any dead skin, so that pretty much negates and odor issues.

I didn't get any in my mouth so I can't tell you if it had a flavor.

Performance:

Well, it provided a nice slick surface for my razor to glided over, but I didn't find it to be any better than say a drug store shave gel. I also found it odd that something designed for sensitive skin would contain SLES, which is a cheap foaming agent that is known to cause irritation to sensitive skin.

It claims to prevent bumps, irritation, and rashes, and while I didn't have any of the above, it did make my freakishly sensitive skin very dry and itchy, despite exfoliating and washing with soap and water after I shaved, and applying lotion after my shower.

Packaging:

The packaging is really nice, I like the flip top and the fact the plastic bottle won't rust if you leave it in the shower.

Volume:

8 fl.oz.

Weight:

8 oz

Other

Safety features:

Hypo-allergenic

Special Features: