Not Soap Radio Solid parfum - Solid perfume from Not Soap Radio

Product Details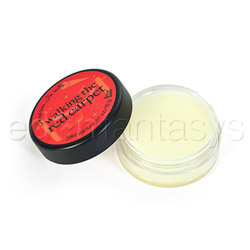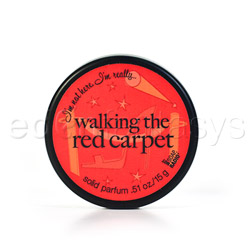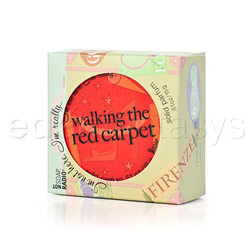 Summary:
Solid Parfum is a classic way to get some classic scents. The scent is rich and very long lasting. Just remember this is a solid parfum and you only need a little bit.
Pros:
Not an over powering scent, long lasting
Cons:
The solid style may be odd to some people.
Best use:
In another time, most women had their parfums in solid form. A little dab behind the ear after a little swish of the finger in the jar. The Solid Parfums are the same way. Just a little dab just like our grandmothers used to do.
Texture / Consistency / Thickness / Viscosity:

It is very thick in the jar. It kind of has the feel of capstick or a thick lip balm. It's a little greasy when it goes onto the skin, but that passes in an hour or so.

Ingredients:

Macadamia Oil, Cocouut Oil, Beeswax, Jojoba Oil, Fragrance, Mica.

Taste / Aroma:

The Solid Parfum comes in three scents:

meditating in a zen garden: blend of lotus flower, cooling greens, ginger, hint of melon,
island hopping: coconut, lemongrass, verbena, musk - the tiniest bit of vanilla
walking the red carpet: black currant leaf, black and red currant, Bulgarian rose, jasmine.

I may not be much of a fan of floral scents, but gods, walking the red carpet actually works well with my body chemistry and works wonders.

Performance:

The Parfum holds on the skin just the same way that the classic style solid parfums used to. It will last all day with only the tiniest amount used. It's also not an over powering scent at all. It's a very strong scent, but won't overpower people or yourself at all.

Safety features:

Paraben free

Packaging:

Volume:

.51 fl.oz.

Weight:

0.8 oz

Other

Safety features:

No Petrochemicals / No Phthalates / No Sulfates / No Triclosan / Parabens free / Phthalates free