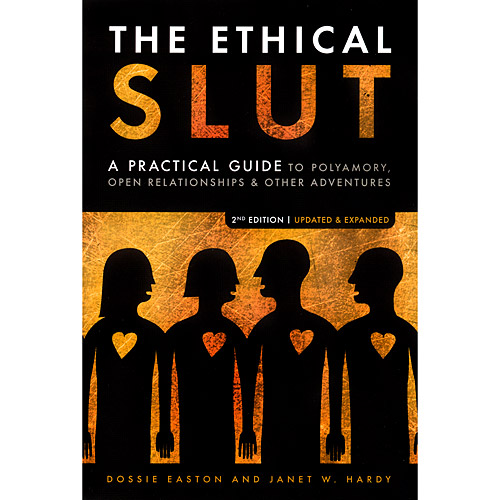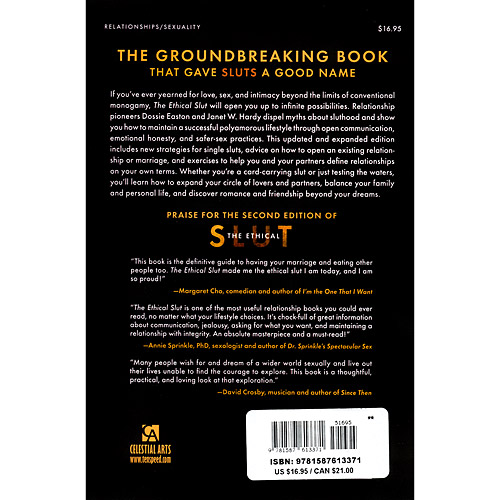 This product is out of stock.
Notify me
A closer look
The essential guide for singles and couples who want to explore polyamory in ways that are ethically and emotionally sustainable.
Design
Format: Paperback
Number of Pages: 295
Length: 9"
Width: 6"
Content / Audience
Publisher: Celestial Arts
Publication date: 2009 year
ISBN: 978-1587613371
Ordering Details
Manufacturer: Manufacturer:
About author
Author: Dossie Easton / Janet W. Hardey
The Ethical Slut is a classic for a reason. This is a good over view of how to talk with people you are in relationships with.

Inclusively written Great authors Stories and experiences

This book is a must-read for anyone exploring the topic - sex professionals, soccer moms, and queer punks alike. Everyone can take away something from the book. It will expand ones thinking.

This book is great! Reading it as a group helped all the members of my triad understand more about how we feel the way we feel and why we feel the way we feel. A great guide for polyamory and open relationships in the 21st century and beyond!