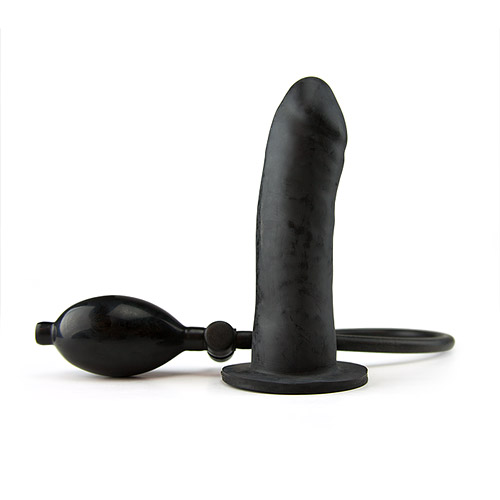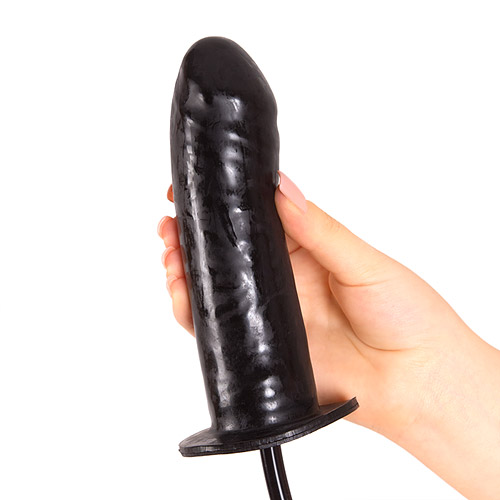 This product is out of stock.
A closer look
Feel the stretch with this inflatable dildo. Enjoy intense sensations while keeping it safe with the quick release valve.
How big it is
The medium 5 3/4" insertable length
Length: 6"
The extra thick 4 3/4" circumference at the widest point
Diameter: 1 1/2"
How it feels
Material: Latex
Smooth texture for gliding with less lube
Color: Black
How it works
Inflatable for blissful stretching
Care and cleaning: Soap and water
Ordering Details
Manufacturer: EdenFantasys
Get this inflatable dildo and smile like the cherish cat. You won't be disappointed.

This is a really fun toy! You can do a lot with it either solo or with a partner. Whether you like to feel full or you want it to hurt so good, this toy has got you covered!

Overall, this inflatable dildo is fun to use. It is great for advanced toy users and can fill the void that most toys can't in girth.

Easy to operate, Safety deflate works great, Comfortable deflated size for most people