After 25 years of the AIDS epidemic, do safer sex prevention messages work? How do you make safer sex messages accessible to people of wildly different lifestyles, ages and ethnicities?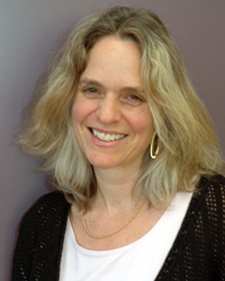 In 1990, Sharen Duke became the first executive director of AIDS Service Center NYC. Nearly two decades later, her three-person agency has grown into a multi-service, multi-site, multi-lingual, multi-million dollar organization serving 2600 New Yorkers affected by AIDS each year. ASC reaches more than 17,000 people through community education; its medical care coordination, peer education, HIV testing and direct support services build community, connection and stability for thousands of New Yorkers living with and affected by HIV/AIDS. As the daughter of a Holocaust survivor, Sharen has translated her father's legacy of survival and hope into ASC's motto: "Helping many, one by one." It means transforming challenge into positive change; creating and sustaining hope and compassion; and working together to make a difference.
As a parent, what message would you give to other parents on how to communicate safe sex practices to their children?

And when do you believe should sex education begin?

As a parent, it's important for us to translate life lessons for our children into messages that our children can understand and relate to. My daughter is 10, and while I have not, as yet, had the "birds and the bees" conversation with her, I do talk to her about being healthy, being safe, making responsible decisions, and I encourage her to talk to me about school, friends, movies, whatever. For my nieces and nephews who are teenagers and in college, I give them "safer sex kits" filled with condoms, dental dams, and HIV prevention literature as stocking stuffer gifts for the holidays.

What event in your life prompted you to choose this career path?



My father was a holocaust survivor, the only member of his family in Russia to survive WWII, and he was the most brave and courageous person I've ever met. He taught me to challenge authority, and to stand up for what you believe in, regardless of whether it is easy, but because it is right. So, I always knew I wanted a job where I helped to make a difference in the world. After graduate school in the late 1980's, I had gay male friends who were getting ill and dying from AIDS, and I knew that I wanted to help, so I applied to be the Director of the Lower Manhattan AIDS Task Force, which has evolved into the AIDS Service Center NYC. Thankfully, the Board of Directors took a chance on me, and I've been at the helm for 18 years. Check out our website and see how I have helped to honor my father's legacy of survival and hope with the special services and people associated with ASC. (www.ascnyc.org)

Meeting and talking with so many people in need might have a great impact on your personality. How do you cope with all this? What gives you the strength?

I will admit that in my job, I hear unbelievably sad stories, and the truth is that we cannot help everyone. That's why AIDS Service Center's motto is: "helping many, one by one." Helping one person change his or her life is an amazing accomplishment. I still remember, back in 1995, I received a grant from a family foundation to sponsor a Peer Educator so that the Peer could become a full-time staff person. I asked for two years of funding, with the challenge that by the end of the 2 years, i would have raised enough money to sustain the position without the foundation support. We got the grant, and the day I offered the man the job, to go from Peer to full-time employment, and he said yes, I cried, because I knew that I had helped to change his life for the better. If I do nothing else, I've done that. And that hope for positive change is what keeps me going.

While I'm sure some of the people receiving safer sex eduction are interested and grateful for your help, there's probably also some reluctant folks, right? What types of resistance do you face concerning educating people on the risks of unprotected sex and the benefits of using precautions, etc.? Is it denial? Background/upbringing? Fear of learning about the risks associated with sex in general?

Do you use different styles/approaches of communication and education for different types of people (for instance, more introverted/shy people vs. people who are more outgoing/willing to talk about personal topics)?

ASC has an amazing Peer Education and Capacity Skills Training Program that teaches people living with and affected by HIV/AIDS to become health educators and outreach workers, bringing HIV prevention messages to others through education in churches, drug treatment programs, homeless shelters. The Peer Educators are inspiring role models for others. Last year, ASC's 40+ Peer Educators conducted over 4,000 educational presentations throughout NYC, reaching more than 17,000 New Yorkers with information about risk reduction and prevention. The program really works: 22% of ASC's current staff are former graduates who have left welfare and rejoined the workforce. Having walked in their shoes, ASC Peers are incredible messengers of HIV prevention and role models for how changing your behavior can change and save your life!

People with HIV/AIDS are now living longer then ever before because of advancements in drugs and treatment. How has this changed your outreach and emphasis within the community? Is this long term care becoming too much of a strain on resources for groups like Medicare to handle economically? How do you see Obama's administration and health care goals meeting your agencies needs?

Nearly 70% of ASC clients are active or recovering substance users. What this has meant for us is that we have become a "harm reduction" agency, meaning that we meet people where they are, without judgment, and with options for services that they can choose from simple to complex, so that the service meets their need. In fact, ASC has been recognized nationally for creating a Peer Recovery Support program that helps women of color sustain long-term recovery. We offer specialized women's services, nutrition workshops, arts and crafts, sober socialization, acupuncture, and other support services that address the whole person. ASC has also seen a high prevalence of trauma--childhood sexual abuse, rape, domestic violence--among our women and men clients. In response, we offer onsite mental health services, so that people can attend support group, community lunch and also see a therapist.Peer-led recovery support contributes to reductions in HIV infections, because when you take good care of yourself, you reduce the risks in your life.

Do you plan to expand your organization to more states or even countries?

No, having an impact in NYC is enough for us. However, our Peer Education program is AMAZING and I believe replicable. I'm looking for funding so that we can write a manual on how to run a Peer Program, so that we can share our success both locally and nationally.

What if any contact has ASC NYC had with the 'bugchasing' community? Have you found bugchasing to be a real problem, or is it more of an urban myth?

Can you talk a little about ASC's Creative Writing Workshop and its impact?



Delete My Account (host): "The writing workshop is a fantastic program and is highlighted by a published anthology, Situations, and a special poetry cafe. The work these writers produce is raw and genuine from individuals who have faced so much in their lives and need an outlet for their voice."

ASC's creative writing workshop is a weekly support group, facilitated by a published poet, Gerry Gomez Pearlberg, during which the participants read a poem out loud, discuss it, and then spend time in the group writing their own works. ASC self-publishes a magazine of poetry written by the clients, called Situations. We feature a poet on our website every other month. And annually, as part of National Poetry Month, Barnes & Noble/UnionSquare invites ASC to do a reading at their store. The poetry is a form of creative expression that helps people living with HIV to reduce stress, build self-esteem, and when one feels good about oneself, one is more apt to take better care of oneself. Anecdotally, participants in the creative writing workshop talk about sustaining recovery from substance use and adhering to HIV med's. It's a wonderful program. Check out the poetry on our website: www.ascnyc.org

Bugchasing is a tragic reality (individuals who want to contract HIV). They see HIV as a short-cut to entitlements, help with housing, and health benefits. Again, we try to focus on prevention messages because there is no cure for AIDS, and there are healthier ways to receive help, and feel connected.

It's must be a challenge to be raising kids that are still pretty young and being an executive is building such a great and needed organization. My questions are:

Has your job taken you away from your children's lives at all? and

Do you try to keep your work and family separate? or are your kids with you at some of the events your organization puts together?

Do you inform your kids, or at least your daughter since she's older, about your work and the people you work to save?

In a lot of ways, ASC was my first baby. I'm the agency's first executive director, and I was hired in 1990, barely 30 years old. I've grown up with the organization. Now, being a mom--which is the most amazing accomplishment of my life!--I work really hard to create a balance between work and home. I do keep the spheres separate. At work, I'm fully focused and productive. When I travel the subway ride home, I try to shed the stresses of the day so that I have energy to make dinner, help with homework, and play with the kids before bedtime. My children often meet the wonderful people I work with, by accompanying me to visibility events, such as AIDS Walk or poetry readings at Barnes & Noble. My agency, like NYC, is very diverse ethnically, culturally and in terms of different lifestyles, and I love for my kids to be constantly exposed to diversity, so that they learn to respect and cherish it.

Hi Sharen! I'm curious what you would say is the biggest misconception about HIV and AIDS in 2009.

I'd also like to know what you think the effect of having a pro-HIV & AIDS funding president in the White House will be on fundraising efforts; do you think that his attitudes about the value of HIV & AIDS funding (for prevention, research & social services) will filter down to businesses and individual philanthopists at all levels of wealth, or do you think that the attitudes will remain essentially the same?

I asked ASC's HIV Counselors what they have heard as the biggest misconceptions in HIV, here are some of the myths still rampant today:
- Being on top while having sex protects you from getting infected because gravity holds the virus from coming up.
- Being in the same closed room, breathing the same air for too long with an HIV+ person can cause infection.
- Lesbians are not at risk of HIV infection.
- Sex with a virgin can cure AIDS.
- IDUs prevent HIV infection because the cup catches the HIV and doesn't let it get into your system.
- You must have sex more than once with an infected peron to get HIV.
- Mosquito bites cause AIDS.

I am hopeful that with the new OBAMA Administration, attitudes and efforts and resources will be dedicated to public health priorities, including AIDS.


The question that must always be asked: what's your favorite sex toy?

My imagination (and we-vibe).

Also, I'm wondering, since there are such improvements in treatment, if the public now has a false sense of security. Are people still getting tested as a matter of (pre-inter) course, or are they slacking off?

I think that with treatment advances, the public perception is that AIDS is no longer an emergency. Most people who come to ASC to get tested have engaged in very high risk behavior (multiple partners, no condoms, drug use, etc.). HIV/AIDS is still a very scary thing to them, and improvements in treatment do not make them feel safer. The reality is that despite improvements in HIV treatment, there is still no cure. It is imperative that we keep HIV prevention messages prominent, so that people will be motivated to protect themselves, get tested, practice safer sex, use condoms, not share needles, and get early and consistent medical care.

I'm curious...

There are always statistics floating around out there but, in your personal experience, how do safe sex practices and the actual occurrence of HIV break down according to age groups? In other words who's really being safe? Teens? Young adults? Thirty somethings? Or is there even a noticeable difference between the ages?

At ASC, we see the rate of infections growing in teenagers, young adults, and older adults (over 50), but in my opinion, age doesn't really matter when it comes to people protecting themselves. Absent a cure, we are all at risk and need to practice safer sex and safer drug use.

Sad Question: It's a horrible thing to think about, that HIV/AIDS does kill. Does your organization offer grief counceling to the family and friends of those who passed because of HIV/AIDS?

ASC does offer supportive services for people who loose someone they love to HIV/AIDS. We also have mental health professionals who work with surviving family members. And our case managers help families with funeral arrangements. Depending on the family situation, and if they accept our help, we try and help however we can.

What types of people are most susceptible to being ignorant on safe sex practices and how are you trying to reach that demographic? I am curious how you find out who is not having safe sex, and then how you try to educate those people.

In our experience all types of people appear to be ignorant about safer sex practices. Because of that, we assume that everyone is not educated about safer sex and we incorporate prevention education in all of our services. While our evaluation shows improvement in knowledge of safe sex practices across the board, it is important to note that this does not translate directly to changes in behavior. So messages and strategies need to be repeated.

What is your organization doing to both prevent the spread of AIDS and to destigmatize those living with AIDS?

From individualized case management services, to our array of support groups, to treatment education trainings, to mental health services, to providing basic needs such as food and clothing, ASC realizes our mission of helping many, one by one. We have created a center where people living with and at risk for HIV can get education, accurate information, and support that helps them make positive changes.

ASC reduces stigma and raises awareness through our acclaimed Peer Recovery Education Program (PREP) that trains New Yorkers to provide risk reduction education, support, and counseling to populations at risk, including women, substance users, adolescents, and the incarcerated. Armed with skills and information, persons living with HIV/AIDS are often the best communicators of HIV prevention and harm reduction information. Individuals who have already faced an HIV or AIDS diagnosis can be important sources of inspiration and support for those just beginning to deal with their HIV status. This process also enhances the lives of the Peer Educators themselves, reducing their isolation and stigma while reinforcing their own risk reduction efforts.


Have you worked with other AIDs service centers in surrounding areas/states to give them suggestions on their operating model and advice on how to expand their reach?

Do you have partnerships with other centers?

ASC has cultivated numerous partnerships and reciprocal referral relationships with medical providers and service organizations across New York City. Partnerships allow us to share information and ensure an integrated care approach for people living with and at risk for HIV/AIDS. I also serve on boards of local and national AIDS coalitions that allow ASC to expand our reach beyond New York City and gives us the platform to share operating models and advice.

How can those not in the NY area help support your organization?

Delete My Account (host): "After visiting the ASC NY last month I was overwhelmed by the work they are doing there. The scale and size of the operation really surprised me. I was amazed that they serve lunches to hundreds of folks everyday from a tiny kitchen and dining room where people eat in shifts to accommodate. There is also a donations room where they supply clothes and much needed basics hygiene items. They assist with Medicare, rehabilitation programs and finding suitable living for individuals. What really got me was that the ASC is not just about supplying the necessities. They focus so much effort on education and empowerment. Sharen was so proud of the peer programs that send program graduates back into the community to help others to rise above."

One concrete way to help AIDS Service Center NYC, even if you do not live in the area, is to make a donation, either financial, or make a connection with a vendor who can contribute product. We offer toiletry kits to homeless clients. If you know someone who works for a pharmacy or an airport, and they have sample soaps, shampoos, tooth brushes, etc., send them our way. We offer monthly food pantry, so donations of canned goods and other non-perishables are always welcome. If you know someone who has some time to donate, help us sort clothes to give away in the "Wonderful Wearables" clothing room. We could use all the help we can get. At minimum, read our e-newsletters, and send us your feedback.

What is the Safer Sex in the City Party all about?

Safer Sex in the City is ASC's annual fundraising event, promoting safer sex in the age of AIDS. As one of many HIV service organizations in NYC, we created the Safer Sex in the City fundraiser to both raise resource and awareness in the fight against AIDS, and also to distinguish ourselves from other AIDS agencies. The event showcases our innovative HIV prevention strategies through "safer sex demonstration tables" at the event. We have also partnered with The Museum of Sex, so that partygoers get to experience a sensuous curated sampling from the Museum's collection on the history and cultural significance of human sexuality. We have a great line-up of entertainers: Hosted by NYC drag legend Flotilla DeBarge, Vivid Girl Savanna Samson, dance pop singer Reina, and superstar DJ Vic Latino at Manhattan's hottest nightclub, DUVET. Special guests Ellie Krieger of the Food Network, Robert LaFosse of NYC Ballet and others will mingle with guests in the VIP Champagne Lounge: Performances, silent auction, dancing. Please join us. Help improve the lives of New Yorkers living with HIV/AIDS and have a great time while doing it! www.safersexinthecity.org

In your experience, has the world's attitude towards HIV/AIDS changed? If so, how?

I live in NYC, so I sometimes forget that the world is filled with a lot more fear, ignorance, anger and bigotry than I generally experience. That said, I think that despite treatment advances, and declines in AIDS deaths, there continues to be stigma associated with the disease, misinformation about how one gets infected, and insufficient government resources dedicated to prevention efforts. Absent a cure, prevention is our best strategy in the fight against AIDS -promoting explicit prevention messages, and supporting people to get tested, know your status, protect yourself, your partners, and get early treatment.

Here are some startling statistics:

- 100,000 New Yorkers are living with HIV today, and another 25,000 have HIV and don't know it.
- 78% of New Yorkers with AIDS are people of color.
- 1 in 3 HIV+ New Yorkers are Women.

We clearly still have a lot of work to do!

The AIDs issue has been in the media since the '80s. After such a long time, people just tend to tune things out. What is your strategy for keeping the message vital?

We are battling complacency, "AIDS fatigue" and the public misperception that AIDS is no longer an emergency because with treatment advances, people are living longer. Unfortunately, complacency often leads to "relapse" in safer sex practices, which then leads to new HIV infections. At ASC, our Peer Educators tell their stories of how they got HIV and how it's changed their lives. Incorporating the personal true life story into the prevention message is incredibly powerful. The Peers are living proof that having AIDS doesn't have to be a death sentence, but we are ALL responsible for our decisions, and healthy choices lead to healthy lives.

I remember hearing news reports on the radio about the new "gay cancer" before we even knew what HIV/AIDS was when I was a little kid and it was very scary. Do you think that the youth of today see HIV/AIDS as an abstract, or not something they have to worry about as much because they didn't grow up during the height of the fear and paranoia of the early '80s?

Young people between the ages of 16-24 are one of the fastest growing groups of new HIV infections in America. While kids are growing up in the age of AIDS, they are still kids, with an unrealistic sense of "invincibility" and as a result, many young people feel like AIDS happens to someone else, not me. We need to protect our youth by talking to them honestly, explicitly and often about how to play it safe.

I have been in the health care field for 25 years. I remember when HIV was first talked about and education was first started. For the past ten years, I have been out of direct care and tesing/teaching about HIV.

What do you see as the biggest change in teaching/understanding/and acceptance in the past ten years?

One of the biggest changes I see in the AIDS epidemic today, opposed to 10 years ago, is the dramatic decline in government funding for primary prevention efforts across diverse communities - gay men, substance users, adolescents, women, minority communities. Government is focused increasingly on HIV testing, and while I am a strong advocate for early and consistent medical care, we need funding in order to get more explicit prevention messages into diverse communities to increase knowledge, awareness and behavior.
Forum
No discussions yet.