This week we are spotlighting NS Novelties
.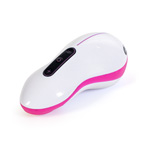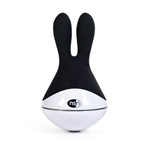 Bliss looks like something you'd expect to find in the future (if this were 1988) and both the Muse and Bliss have five patterns, are rechargeable and come in cool, trendy colors. The Muse looks like a bunny with very serious intentions, doesn't it? Serious intentions to get you off, that is!
1st Prize: 1 Muse and 1 Bliss
2nd Prize: Choice of Muse or Bliss
3rd Prize: $25 EdenFantasys Gift Card
Click here to find out how to win!