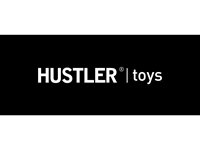 Hustler Toys
Relax, it's just sex.
HUSTLER Toys believes sex toys are necessary luxuries. They make us feel sexy and really, really good. Find the rebel in you and dive deeper with our three curious collections—from basics for beginners, to intermediate, and on to the more risqué for the pros. Mix, match accessorize, and relax…after all, it's just sex.
News and announcements
Take a Ride on the Wild Side!

New Year; New Toys!
Recent Hustler Toys reviews