Welcome to this week's featured SexIs article:

Kegel Workouts and Importance (for males!), by butts!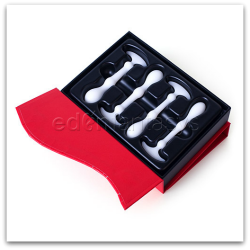 From the article:
"Kegel muscles, pelvic floor muscles, or pubococcygeus muscles (PC for short), are the web of muscles lining the bottom of the pelvic bone. Their main purpose is to control bladder and bowel movements, as well as keep your lower body's organs in place.
"Females worldwide have been learning about and benefiting from kegel exercises since Dr. Arnold Kegel first discussed their importance in 1948. A female with strong kegels is in more control of their bladder continence, bowel movements, and vaginal muscles, especially after reproductive organ problems (such as prolapse) or birth. For females who have had multiple UTIs (Urinary tract infections), kegels can help prevent accidental leakages and strengthen bladder control even if you already have difficulty with continence!"
Do you work your kegels?