Hands free masturbators reviews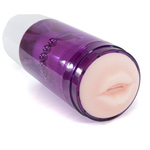 Optimum power blow job stroker

The Optimum Power Blow Job Stroker is California Exotic's entry into the arena of "hands free" masturbators. The interior sleeve is made of SoftTouch and has internal nubs for increased sensation. The user's penis must be a pretty specific size in order for it to be very effective. The amount of sensation provided by the stroking mechanism is also lessened by the two interior sleeves. If the stars align, this may be a good sleeve for you, otherwise, there are much better sleeves out there.
Internal movement; potential for being relatively "hands free"; soft inner sleeve material
Mechanical movement is small; tunnel is small; won't work well for many penises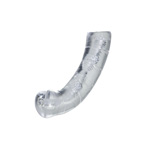 Sweet ass

The Sweet Ass is nice because it is actually long enough to go deep (for most guys, less than 7 inches). Unfortunately, the Sweet Ass is only open on one end, making cleanup tedious and ineffective. I ended up having to use condoms with the toy so that I wouldn't spend longer cleaning it than masturbating with it. The tightness is nice, but it makes the sleeve difficult to enter and negatively affects the durability of the toy, especially at the opening.
Very tight and stretchy, pleasant texture
Difficult to penetrate, difficult to clean, rips easily at the opening
Rating:
Published:
December 01, 2010

Wonderful as a disposable masturbator that feels like real anal sex, but if you're looking for a long-term investment, this is not the toy you're looking for.
Real anal feel, transparent, light-weight
Deteriorates quickly, loses shape quickly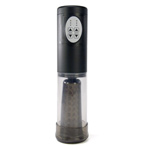 Waterproof turbo stroker

Don't waste you money on this automatic masturbator. Your hand would do a better job, and you could save a lot of cash!
There are none.
Noisy, big and heavy, and doesn't work well.
Rating:
Published:
November 19, 2010

We need to get one thing straight from the get-go. This product is not a penis pump even though the website suggest that it is! (Penis pump by California Exotic) (From the Description: While some men say pumps increase size, others think they have no effect, and although pumps can extend length during use, there remains no conclusive evidence to support either.) That's very misleading.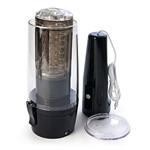 Turbo suck

The Turbo Suck is a phthalates-free TPR masturbator with variable-speed motorized thrusting action. Disassembly for cleaning is easy, and the battery pack/speed control is remotely mounted outside of the unit for ease of use. The length of the thrusts is between 1/4" and 1/2" depending on how firm your support is, and there are some delicate components that require extra care.
One of the few motorized "thrusting" masturbators out there.
Broke after two uses, mediocre stimulation.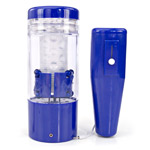 Vertical turbo stroker

The Vertical Turbo Stroker takes a soft Senso sleeve and surrounds it with a plastic cylinder with beads that moves up and down the length of the sleeve at various speeds. All of that is housed in clear plastic so you can see the mechanism move. It's powered by 4 "C" batteries housed in a wired controller. If you've got the right size and shape, it may revolutionize your masturbatory experience. If not, well, sorry.
Soft material, moving beads.
Motor isn't strong enough, small range of penis shapes/sizes that it works on.
Rating:
Published:
October 20, 2010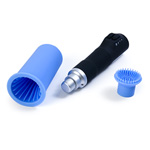 Roto-Bator masturbator

The Robo-Bator was a unique experience for my penis, partner, and I. Although it wasn't a perfect fit, it was a lot of fun to experiment with and did feel good for a while. It isn't something that I would use a lot, but if they come out with a larger size, I would like to own that as well.
Unique, good materials, easy to use, stimulating
takes a long time to dry, isn't for girthy guys
Rating:
Published:
August 19, 2010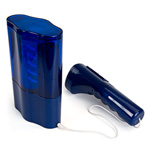 Maximus PowerStroker JakOff

I tried to use the JakOff many times, and wanted to enjoy it. It just didn't happen for me. It has too many things going against it for me to use easily and without discomfort. However, it just might work for the right person.
The battery carrier is a nice touch.
Small opening, Low power, Lack of any discernible movement, Loud, Near impossible to clean
Rating:
Published:
February 25, 2009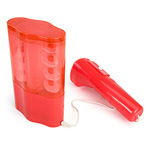 Maximus PowerStroker Hummer

This would be a great product if it were designed a little differently. The ticklers need to be softer and they need to make it more cock friendly. Considering it takes 4 C batteries I was expecting some suction or vibration, but this is not equipped with either. Clean up is difficult because the sleeve is not removable and it is not waterproof. I'm afraid I'll inadvertently damage it just by cleaning it. I feel there are better options available. Have you checked out the Tenga Flip Hole?
Multi speed, easy to operate
Hard to clean, disks jam, uncomfortable ticklers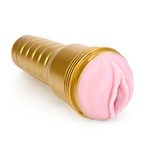 Fleshlight pink lady stamina training unit

This toy is the best I've ever used. It feels great. The bumps inside make it a superior experience. It is kind of large; if you are having people over, you probably don't want to leave it where they might come across it.
Feels Great! Easy to Clean.
Large and not very discreet.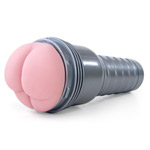 Fleshlight STU jack ass

The bubble-butt orifice is a distraction that prevents and distracts from enjoying the inner texture. Try the vagina STU instead.
Easy to clean.
Little stimulation. Orifice is too big. There are better Fleshlight products to choose from.