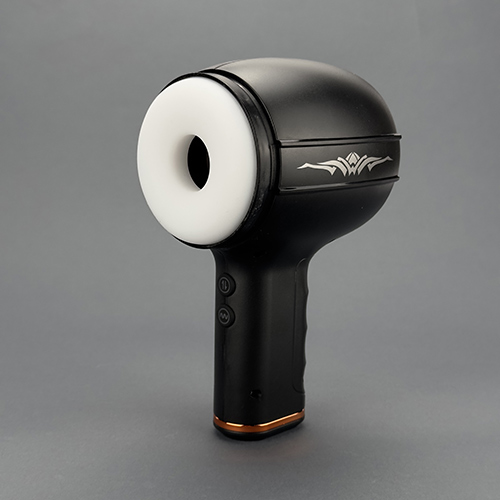 Handheld auto stroker
Double-ended stroking masturbator
by EdenFantasys
Strokeriffic!
I absolutely love the Handheld Auto Stroker. Initially, I wasn't 100% sold on the quality, but after 6 weeks of use I'm convinced I was wrong. This beauty feels incredible and the various vibrations and stroking patterns will keep you coming back for more. It's great for solo play and is really a lot of fun with a partner. Easy to use, feels great, strokes your cock for you…what more can you ask for?
Published:
Pros
Feels amazing
Lifelike
Ergonomic
I was very excited when the Handheld Auto Stroker arrived and who among us with a penis wouldn't be? I mean, it's what we all dreamed of as young men full of hormones…something to stroke your cock for you. What a time to be alive!
You can't help but notice the size of this item right away. Coming in at an overall height of 7-1/2 inches, a length of 4 inches and a width of just under 3-1/2 inches, it isn't overly "huge". It has to have a hefty size to it to do its job properly and do its job properly it does! My first impressions were that it wasn't too heavy, it has a comfortable grip on it, and the controls seemed quite straightforward. All wins in my book. You'll want to lube it, and yourself, up with a fair amount of water based lube before letting this toy work its magic.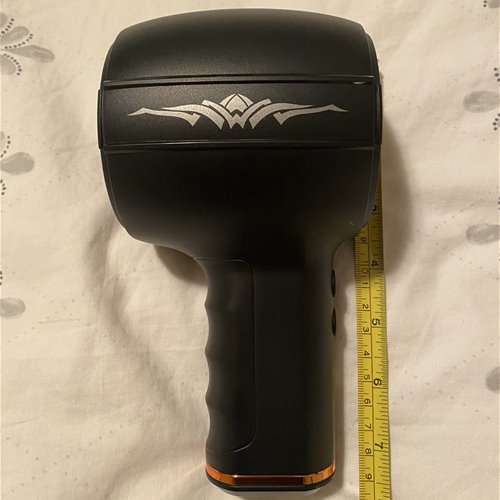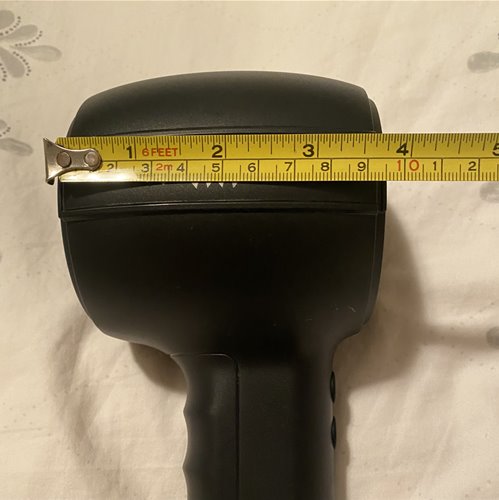 Let's talk about the positives of the Handheld Auto Stroker. For starters, it strokes your cock for you and strokes it well. In my opinion it's hard to get more positive than that. It also has 7 different vibration options that range from low and mellow to quite buzzy, and it has 4 wonderfully different stroking patterns. Or more accurately put, 3 stroking speeds and 1 pattern that really teases. It strokes your Johnson with a super soft, beautifully nubby, very vagina-like, TPE sleeve that I love. Check out the video of the stroking action.
You wouldn't think a toy like this would offer much in the way of versatility, but you would be wrong. Depending on where you hold it along your shaft you can have very different experiences. Hold it up closer to the tip to enjoy wonderful glans stimulation or pull it all the way down to let your manhood poke out the top and get more stroking action on your shaft. You can manually move the stroker a bit to get more of your Johnson in on the action. The tightness is quite nice as-is, but if you like it super tight, stick a lubed finger in along the top of your shaft to get some really firm pressure going. I sometimes like to point the stroker up or down to add pressure to different areas. I've even turned it off and used it as a manual stroker. Any way you choose is a winner.
The controls are simple and well placed, and there isn't so many options that you're cycling through forever to get back to the one you wanted. The grip is really nice and definitely puts you, or your favorite partner, in control.
Now let's talk about a couple of negatives. This toy is not waterproof unfortunately and it takes some work to clean. You have to remove the stroker sleeve, then remove the dual vibrator bullets that are attached with what appears to be bare wires, wash the sleeve, dry the sleeve, reinsert the dual vibrator bullets and then reinsert the sleeve into the stroker taking care to put it back in the way it came out and not getting the wires in the way as you do it. Oh, and then there's the suggestion to use talc or corn starch to prolong the life of the stroker. I think the cleanup is worth it, but if you just want a quick jerk this may not be the first choice only because the cleanup will take you longer than it did to have the orgasm.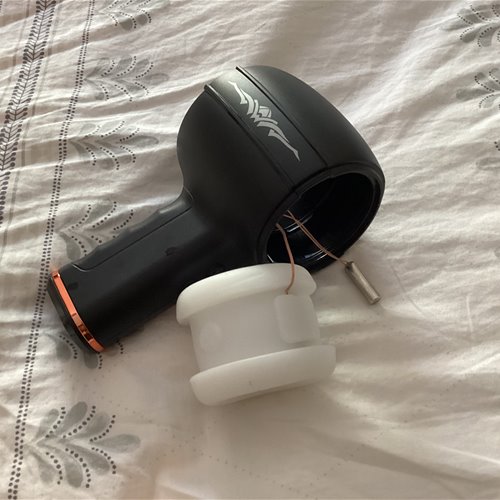 The second negative is the noise. There's no way to be discreet with this stroker. Again, see the video. It's not the loudest toy I own, but it's very close. You will hear this one through a door even if you're under the covers. Again, worth it in my opinion if you can get away with it.
Experience
The first experience I had with the Handheld Auto Stroker was a couples session. My wife was intrigued when I pulled this one out of the toy box and because I had washed it up ahead of time, she wasted no time in lubing up all parties involved and getting to work. "This is awesome for both of us" she said as her arm rested comfortably while the stroker did all the work. She put her free hand to use roaming around my body and after a short time I was shooting out the top like a geyser. Since then I've had many solo sessions involving thorough testing of all the different functions. You know…for science. The vibrations really help to get there faster if I don't have a ton of time, but on the rare occasions that I have the house to myself for a while I slow down the stroking, turn off the vibrations and just sit back and enjoy.
This product was provided free of charge to the reviewer. This review is in compliance with the FTC guidelines.
Thank you for viewing
Handheld auto stroker
– double-ended stroking masturbator review page!