"Look, we can't do this 24 hours a day, seven days a week."
Floggers, whips, chains, restraints, clamps, spanking - these words may sound daunting to a prospective submissive, which may deter them from exploring their sexuality. What some beginners don't know is that being submissive is more than just a style in the bedroom; it's a lifestyle as well. Everyday tasks that may seem mundane to the outside world can be sexual and pleasing to the submissive, especially if they live with their dominants. Before continuing with this article, some of you reading may think that these activities sound more like a controlling and dysfunctional relationship. However these rules and demands are agreed upon by the dominant and the submissive beforehand.
Dominants will usually expect things to be a certain way, and may have a need to take control of day to day tasks in the same way that they take control of their submissives. They may expect the bed to be fixed a certain way or the way a submissive dresses when he/she is home and in the presence of the dominant, what the submissive eats, what the submissive should make for dinner; these tasks are all part of training the submissive. The submissive may be good and get praise from his/her master, or deliberately be disobedient and get a different kind of attention from their dominant. The beauty of a domestic or lifestyle submissive is that one can express love and appreciation for their master even in public, when you are around those who may not quite understand or even know of your lifestyle.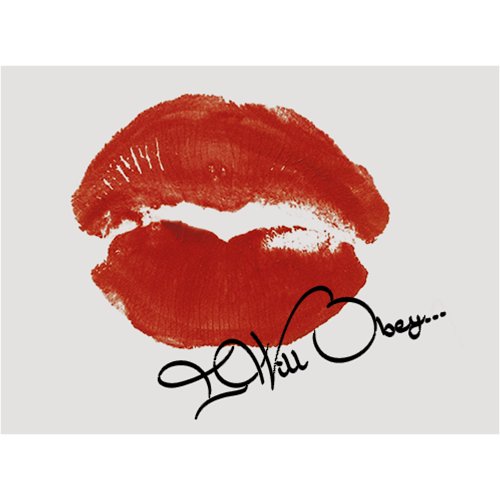 Now that you've heard about the very basics of being a lifestyle submissive, perhaps you're more interested in trying it out? As I've said time and time again (and will say again), this is all about trust and agreeing upon certain arrangements ahead of time. Negotiate what you want to do, what you don't want to do, what domestic or daily tasks are part of your play, and even perhaps days off if you are trying to ease into this lifestyle. For example, If my dominant wants me to make him a certain dinner by the time he comes home, I will start ahead of time and make sure the dinner is freshly cooked and warm right as he gets into the door. I won't still be cooking or trying to finish, because he expressed to me he wanted his dinner done by the time he was home. If for any reason I could not complete my task, there will be a consensual punishment for me after I finish cooking his dinner and he finishes eating. Remember, we're not talking about abusive relationships, though it may sound like it. The MAJOR difference is that these are welcomed spankings, welcomed restraints, welcomed training from my master.
On the other side of the coin, If I do well and he feels like rewarding me - we would do something that I feel would be a treat. One thing I like to do that is a treat for me, is orally pleasing my master. So, on this night if I did well, and if he sees fit to give me a reward, then he will allow me to perform oral sex. Nothing would please me more and at the same time, I would get to please my master - which makes me a very happy submissive. I did not go too much into detail of what a lifestyle submissive is, but I'm more than willing to answer any question in the comments section, or you can even contact me; all my information is on my Eden Fantasys profile. I would love to feature some Q&A in my next article. Until then, lots of lovely little lashings to the BDSM community, and the BDSM curious.