Want to give your toybox some new pizazz? Well, the
EdenCafe contest
is here to help this week! We're giving away Shots Media toys!
While we usually only give away one item per winner most weeks, this week, you can add multiple toys to your toybox with this giveaway! No matter what place you win, you'll still win
at least
two toys which makes it very easy to experiment with new types of toys and have fun with items you'd never thought of before. How fun!
Third place will win the
Impuls'o Silicone G-Spot Stimulator
and the 1
vibrating ring from Shots Media
. 2nd place gets a
Vibrating Egg 10-Speed Remote-Controlled vibrator
, the
Ripple Triple Silicone Stimulator
and one of the Shots Media cock rings.
1st place
receives the price pack of both 2nd and 3rd place! That's a whole lot of fun in the
EdenCafe contest
!
What are these prizes that we're giving away from Shots Media on the
EdenCafe contest
?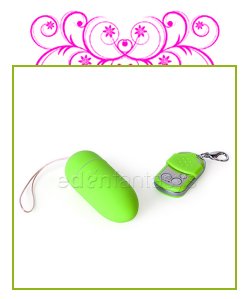 The
Vibrating 10-Speed Remote-Controlled Vibrator
is an egg and remote combo made of plastic and intended to make it easy to provide pleasure – from afar. If you want to try having your partner control the vibrations or just want to get away from cords, this can certainly work for you.
-
Velvet-coated plastic
-
Wireless fun!
-
Phthalate-free and waterproof
-
Multiple, fun color choices
-
Includes a snap hook on the remote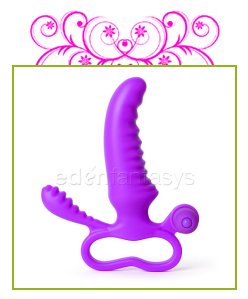 The
Ripple Triple Silicone Stimulator
is a g-spot vibrator that includes two stimulation arms for perinial and clitoral stimulation. Made of body-safe material and also waterproof, you could get a lot of fun out of this toy!
-
Easy-to-hold handle
-
Could work for both sexes
-
Removable bullet
-
Multiple color choices
-
Textured shaft and arm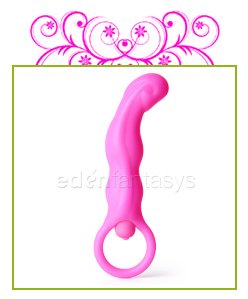 The
Impuls'o Silicone G-Spot Stimulator
is a silicone toy with a g-spot curve and a removable vibrating bullet. Available in a lot of color choices and featuring an easy-grip handle, this little sex toy is a neat way to discover your g-spot.
-
10-speeds of vibration
-
Waterproof and body-safe silicone
-
Bullet is removable
-
Multiple color choices
-
Works with the g-spot or the p-spot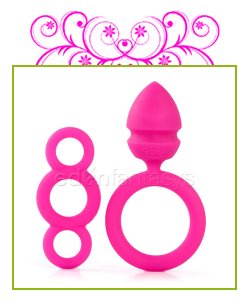 Shots Media has four different types of
vibrating rings
! If you want to try a vibrating ring or want a cock ring that also works as a finger vibrator, the Shots Media products will have you covered. No matter if you pick the
Super Twin Vibe Ring
, the
Double Vibrating Bullet Ring
, the
Super Enjoyable Vibrating Ring
, or the
Mystique
, you'll still receive vibrations and a cock ring that fits firmly around a penis or a sex toy. Plus, some of them are waterproof, and with all of them, the batteries are included. What fun!
Go ahead! Go enter the
Shots Media Giveaway
on EdenCafe! Win yourself some new toys that will give your toy box a makeover! Of course, let me know which one of these toys you want the most: