Whether you've never heard the term "slash" before or you've been around since the days of Kirk/Spock (the original ones), you could probably use some pointers on where to find good bromances — and where to go if you'd like to take it even further.
Bromance Flavors
As with any other relationship type, bromances come in all shapes and sizes. They can be angsty, flippant, subtle, outrageous, and everything in between. Hopefully, whatever your tastes, you'll find leads to some suitable bromances in the following list.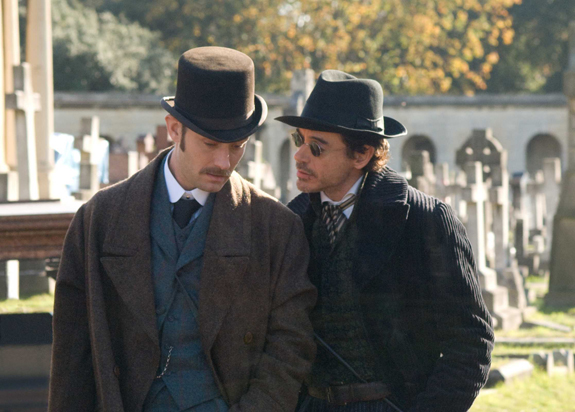 Sherlock Holmes (2009 film)
While the pairing of Robert Downey Jr. and Jude Law is...unexpected to say the least, the chemistry between their Holmes and Watson fairly leaps off the screen. With a perfect old-married-couple vibe and plenty of innuendo in the dialogue, this is one of the most blatant and terrifically amusing bromances around. (And if you like it, you're in luck; you only have to wait a little bit longer for the sequel.)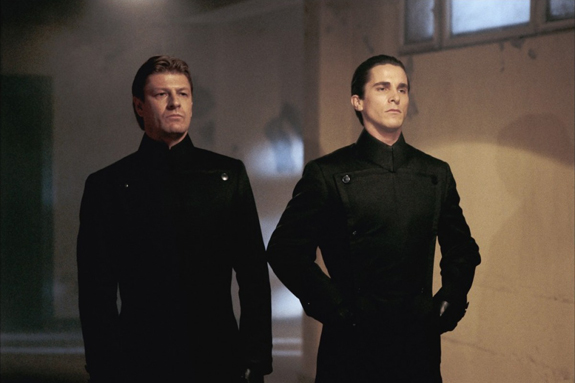 Equilibrium (2002 film)
Though there isn't a lot of screen time for the bromance in this film, it's well worth seeking out if you're a fan of dystopian sci-fi B-movies. You do have to have your bromance radar cranked to 11 to feel any sexual tension between Preston (Christian Bale, before he was Batman) and Partridge (Sean Bean, after he was
Goldeneye's
006 — and slashy enough with Pierce Brosnan in that one, by the way). But sometimes that whole chilly "I'd feel something for you except we live under a totalitarian regime forcing us to take emotion-dulling medications" is just what you want. On top of that, the small but extremely devoted fandom cranking out delicious fanfic in this universe will gladly fill in the gaps for you.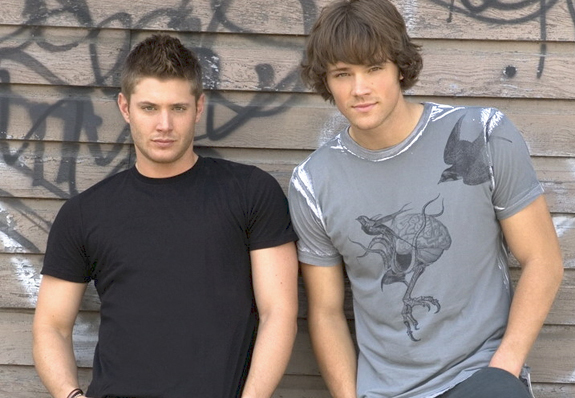 Supernatural (TV series, 2005-present)
For some people, the relationship between the two main characters — who are actual brothers, not just "bros" — is the hottest thing out there. But if you're the type to get squicked by the all-in-the-family factor, don't skip this one yet. This series is
packed
with beautiful men giving one another smoldering looks in between little gems of double-entendre dialogue.
If you have any sort of fetish about anything in the Christian mythology spectrum, this show will make you awfully happy, too — Misha Collins plays a delightfully rough-around-the-edges angel who, yes, has bromance out his ears with both brothers.
My Own Private Idaho (1991 film)
A bromance list wouldn't be complete without this classic tale of two very different rent boys who are inseparable. Starring the painfully young couple of Keanu Reeves and River Phoenix, this seminally quirky flick openly addresses the question of what defines a relationship between two men, and where different men draw that line.
If you dig it when the actors behind the bromance are "in on it," you'll enjoy knowing that Reeves and Phoenix improvised a scene on their own time, wrote it out, and asked Gus van Sant to include it in the film. The scene became one of the film's most memorable, and involves the two men having a snuggle beside a campfire while discussing the meaning of love.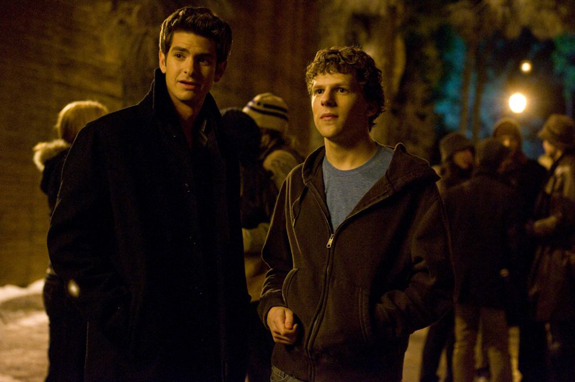 The Social Network (2010 film)
If you gave this Oscar nominee a miss because you thought it would be all corporate espionage and guys in front of computers, you're in for a delightful surprise. While Jesse Eisenberg (
Zombieland
) plays Mark Zuckerburg with a Method-actor intensity that's spellbinding all on its own, Andrew Garfield (
Never Let Me Go
) steals nearly every scene as Zuckerburg's best friend and business partner. The chemistry between these two is blindingly intense — and again, if you like your actors bromance-y, you're in luck. Garfield has described his character as "Mark's girlfriend," and the two actors have made no secret of their equally intense off-screen bromance.
Oh yeah — Justin Timberlake is in there too, in a role he's described as "the other woman," so you have plenty of bromance options to choose from.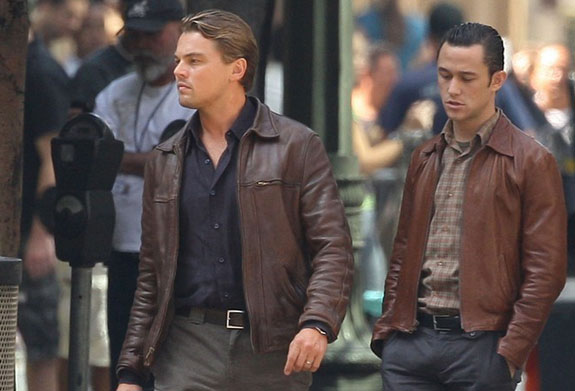 Inception (2010 film)
While this is a dense film to watch solely for bromance purposes, it's always nice to have a little relationship candy while working your way through cerebral speculative works. If, like me, you were familiar with Tom Hardy from his starring role as Shinzon in
Star Trek: Nemesis
and Joseph Gordon-Leavitt from his teenage years on the sitcom
Third Rock From The Sun
, you'll be pleasantly surprised by how well they've both matured. While the entire cast is ridiculously pretty, these two manage to steal scene after scene with unexpected chemistry. The slash community for this film is extremely active and of pretty high quality — and speaking of that...
Taking Bromance Beyond The Screen
If watching ambiguous relationships between guys gets your blood pumping, you might want to try the next step: reading slash fiction or taking in slash art about your preferred pairing. Whatever bromance you like, trust that the Internet has plenty of slash just for you.
I would advise you to steer clear of the larger multifandom "clearinghouse"-type websites at first. While they're a great source of a large amount of slash, the sheer amount promises you a wide variety of quality. Starting with some of the smaller but more intense communities on LiveJournal or searching the appropriate tags on Tumblr may be an easier place to start. Once you have an idea of the authors, artists and tropes you prefer, it'll be easier to navigate the larger sites — and once you've voraciously devoured all the top-tier stuff, slash that was merely okay becomes pretty cool in its novelty, so everyone wins!