""Only once you have enough to eat and warm clothes to wear can you satisfy sexual desires""
If you ever make your way to China, do this one little simple test. Ask them how old their country is.
You will certainly get only one answer.
From those with great English to those with very little English. Those with their PhD's and those in the Communist Party to those men and women sweeping the streets.
The answer will always be the same. China is 5,000 years old.
Would you be surprised to hear that China is only 63 years old?
It's true!!!
The society and culture and the history of the people who lived here for well over 10,000years. Schools only really teach students that "China" started in the Xia dynasty (approx. 5,000 years ago). But... the actual Chinese government is in Taiwan, as they were overthrown in 1949 and Mighty Mao took over creating "The People's Republic of China" or better yet, the China, we know today.
Or as it is actually called, "Zhongguo".
And in the years of people living under Mao, according to one great and brave man
Liu Dalin
who has one mission in life and that is to reintroduce China to the ancient culture of sexuality to the generations of those who were brought up in the much more prudish communist times. China is a strange land, with an even stranger culture filled with contradictions and subtleties that would blow your mind away if you ever try to learn them. I've been here for ten years, and every time I think I am starting to get a grasp on life and the culture of this country, the rug gets pulled out from beneath my feet and I am back to square one.
Especially when it comes to how people think and act upon sex.
But that is what makes this country such an amazing and fun place to live! Trying to find your footing in this country. Melding the way me, a Canadian born and bred lives, thinks and acts with that of a culture who thinks that they are not bound by superstitions, a people who were taught from such a young age that they owe their parents for their lives so are obedient (think animal obedient not a willingness-I- made- the- choice- to- follow) throughout their lives giving up their dreams for those of their parents. A society of a modern culture who is torn and still bound by tradition especially in values and ideas of virginity and sexuality.
To try to explain that last bit briefly... I've never heard of another culture outside of Asia who in magazines sells
"hymen replacements
so your husband will know that you are a pure girl".
So in this contradiction of a country, let's go back to one of the earliest recorded documents found in China. The "I Ching".
Ancient China was not really about sex being kept a secret. Ancient China shared lots in common with the ancient Greeks and Romans. It's only recently that China donned their "chastity belts" and made sex quite Victorian-esque and as traditional as the Catholic Church made it all those years ago especially when it came to the treatment of women and their virginity.
The "I Ching" talks about how heaven had sex with the earth and POOF! That is how the world was born. Some of the earliest sex toys and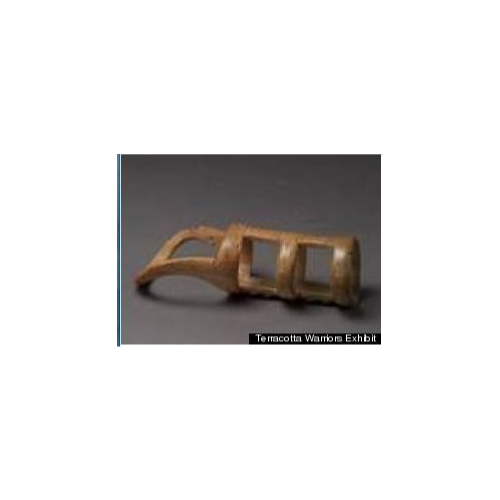 penis helpers
(this is up for some debate as historians attempt to figure out what they actually were used for but I'll talk about that in a later post) are found in various archaeological digs throughout China dating back thousands of years.
So basically we can say, ancient China liked its sex and even flaunted it. Older but not yet new China somehow became very similar to the traditional Catholic Church in regards to women's roles in society. And new China?
Divided.
I wonder what the future of sex in China might be like?
But be warned! China has a wickedly long history, lots of external influence, and everything you might think you know about China might only be from one small time period.
Over the next few parts, I will be your host walking you through some of the various landmines that can be found throughout China when it comes to bridging the gap between traditional and modern when it comes to human sexuality, specifically focusing on the women's side of things. For as much as Mighty Mao tried to tear down tradition and do away with superstition with the hope of instilling a moral and national compass inside of everyone, traditions and superstitions are still alive and well here in the Middle Kingdom.
But slowly, holes are being made. And independent questions are being asked.
Let's begin by distinguishing some things that will make this an easier article to read. International cities throughout the world are all very similar. They have the distinct flair of their home countries, but with all the globalization packed into the city. Beijing, Shanghai, Tianjin, Shenzhen, Guangzhou to name a few of the international cities in China.
When I write and I talk about China, I am not referencing life in the big cities here; I am talking about the tiny, small, medium and medium to large cities that make up the vast majority of the country. Cities that have a very minor international flare. Cities, where seeing a foreigner is not an everyday occurrence. Where children accidently bump into you and scream in shock. Where you cannot buy proper European cheeses. Where if you wear a size 45 shoe good luck trying to find anything somewhat stylish to wear if you are a woman.
Till next time!
w