Blowjob Basics
Like any new skill, the art of a good blowjob is something that may take time to learn. While some people take to oral like a Lewinsky to a Presidential erection, others require more practice. It's all about finding a comfortable path to the goal.
Today, Nina offers tips on how to prepare the playing field
and
the players, as well as passing along valuable pointers on techniques to ensure that the pursuit is pleasurable for BOTH parties.
Got something you want to ask Nina? (Of course you do.) Drop her a line at
tuesdayswithnina@gmail.com
. Now, while can't promise that every question received will get a personal response, however, those that do will be answered frankly, entertainingly, enlighteningly and, if we know Nina, in the spirit of happy, healthy sex and a satisfied libido.
Whether you're a cocksucking pro or an oral rookie, Nina's refresher course on going down might be just the thing to perk up your libido. (Click picture for info.)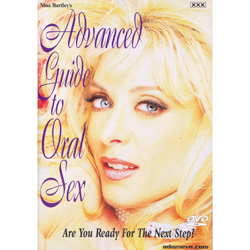 SexIs magazine RSS Feed