When you are made to feel ashamed or as if there is something wrong with you because you have fetishized sexual interests, it can become impossible to know how to share that information with people you care about. Should you share and how do you go about it?
Nina says the first step is to realize that many of us have some type of fetish or desire to include things in our sex lives that make sex "extra yummy" and that it's nothing to feel ashamed or worry about.
Then, you have to figure out if you should share this information with other people. Often discussing your sex life can cross boundaries that make family members or friends uncomfortable—not everybody wants or needs to know everything about you. But what if they've found out and believe there is something wrong with you?
The risk of rejection for having a fetish can be terrifying but your potential sexual partners are perhaps the one group that
should
be told — so how do you strike up
that
conversation?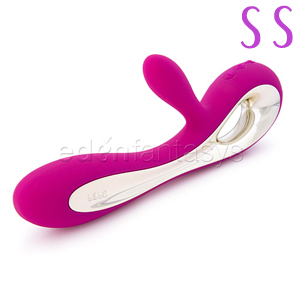 Insignia Soraya by LELO
Got something you want to ask Nina? (Of course you do.) Drop her a line at
tuesdayswithnina@gmail.com
. Now, while can't promise that every question received will get a personal response, however, those that do will be answered frankly, entertainingly, enlighteningly and, if we know Nina, in the spirit of happy, healthy sex and a satisfied libido.
SexIs magazine RSS Feed