Sammi's Whimsicals personal store by Sammi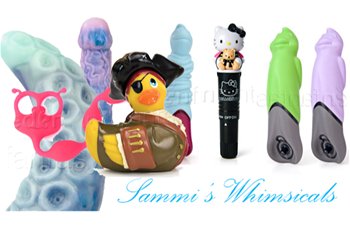 Shop with
Sammi's Whimsicals
For Fun. For Play. For Life.
Welcome to my store, a collection of the fanciful and whimsical in the sex toy realm. Here you'll find something to tickle your fancy and spark your imagination.

My selections aren't realistic, but rather fun looking and fun to use in a variety of ways. Come indulge your fantasy!
Store collection

Newest additions

Most popular toys