Music to get off to...that's what I'm talking about!
We're having a
contest right now
to give away one of these awesome innovative vibes – and I wanna know what your playlist would be... or even just your Top 5 songs you'd cue up for a romp with the
Freestyle
.
I'm thinking some silly stuff, because I need more coffee... but so far, I've got:
Drag my own coffin to hell by Bitchslicer
It Takes Two by Rob Base & DJ EZ Rock
When the Trickster starts a poking by Gogol Bordello
The Art of Partying by Municipal Waste
Run to the Hills by Iron Maiden
The
Freestyle
is truly unique; it's wireless and rechargeable. It has multiple modes of vibration. Use it with music and it will dance, buzz and hum along with whatever you're listening to – all you have to do is connect it to your iPod, mp3 player, computer or stereo. It has a sensitivity dial, so you can decide just how much you want it to pick up that music. It even has a nice storage case that locks for travel.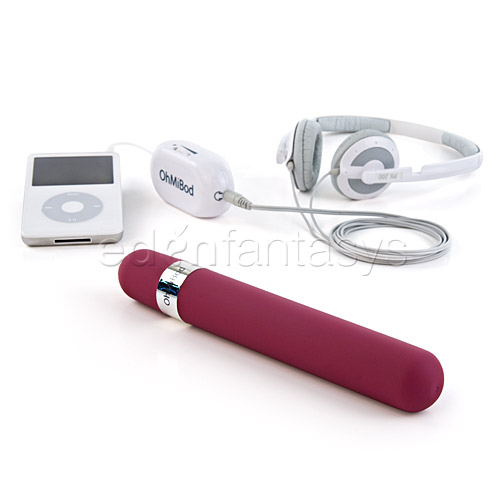 Totally drool-worthy! So... what's your playlist?