Merry Christmas and a Happy New Year!!!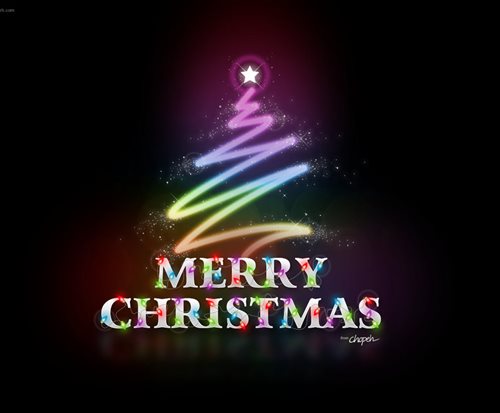 (You can find more of this person's art
here
).
Speaking of a new year, David Letterman said sometime last week that
if there's anything you can't resolve to change on any other day of the year, then you're a loser
. Basically, why wait for January 1st...do it when you recognize it's a problem. I think I can agree with that line of thinking (though his word choice was harsh), but there's also something traditional and charming about New Year's Day -- kind of like a fresh, blank sheet of paper.
Do you have any traditions you honor this time of year? Is there something you really wanted to happen in 2013 that came to be reality? Something you really wanted that didn't happen? Will you be making New Year's resolutions?