So for Valentine's Day I've come across an idea where I will give my husband a "Spice" Rack, instead of real spices it has dress-up/roll play things in it. Here is the example I saw: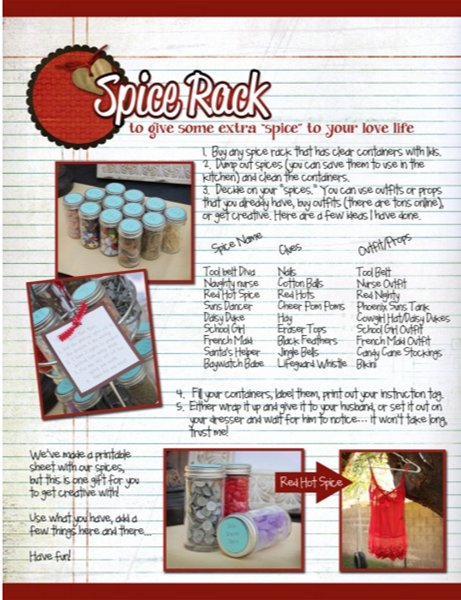 The problem is, I don't like most of their ideas AND I'm on a budget. I know one will be a school girl though, because my husband loves that. I would also like one to be be a bath/shower/massage type one.
Any ideas on what I should add to my spice rack? And where I could find some not too expensive props for this?
Thanks!