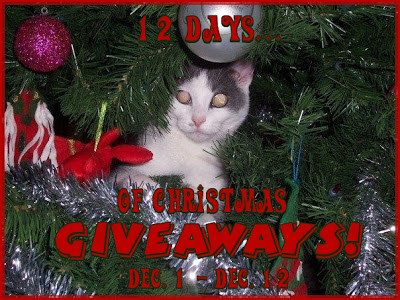 A Spicy Boy, A Cat, and My Fat Ass
Last year was my first year for the "12 Days of Christmas" event, and it was a huge success. This year I'm looking forward to hosting the same event, but BIGGER!
How the event works...
It runs from December 1st to the 20th. All reviews/giveaways get listed between the 1st to the 12th, so there's fun giveaways every day being launched. The greater value items and gift certificates get listed closer to the end of the 12 days, with each day getting better. Sounds like fun doesn't it? A nice spin off of the famous 12 Day's of Christmas book.
48 Companies participating, which means at least 48 items you could win!
Visit my blog today to enter some great giveaways. Make sure to come back daily, as there will be new stuff being added to the giveaway list!