The old thread was great. You can still peek at it
here
. I figured it was time to make a new one because that one was so old that a lot of the pictures were gone!
Post pictures of your stash, storage, etc.! It's fun to see what other people have!
Here's mine. I call this "Six Months of Eden"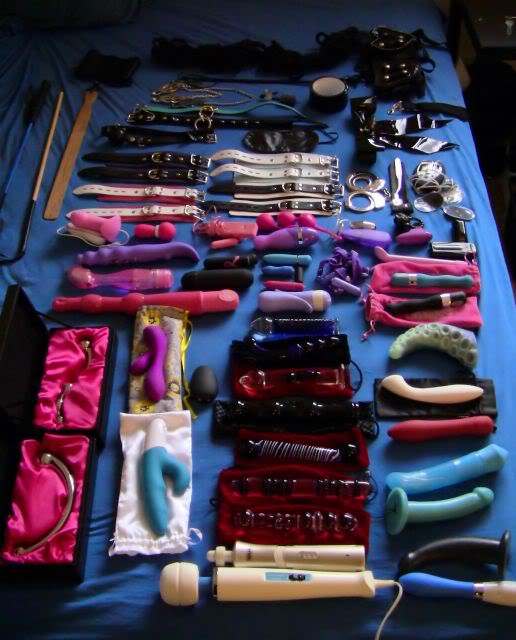 This USED to take up the top of my desk, but now it's about to consume my whole bed.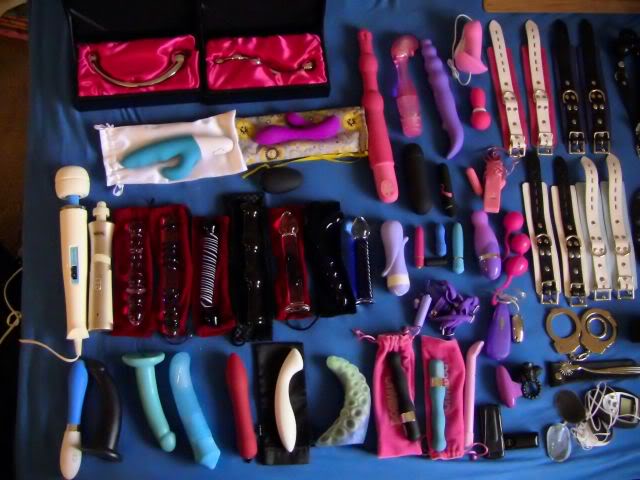 BDSM gear. Still working on expanding this one.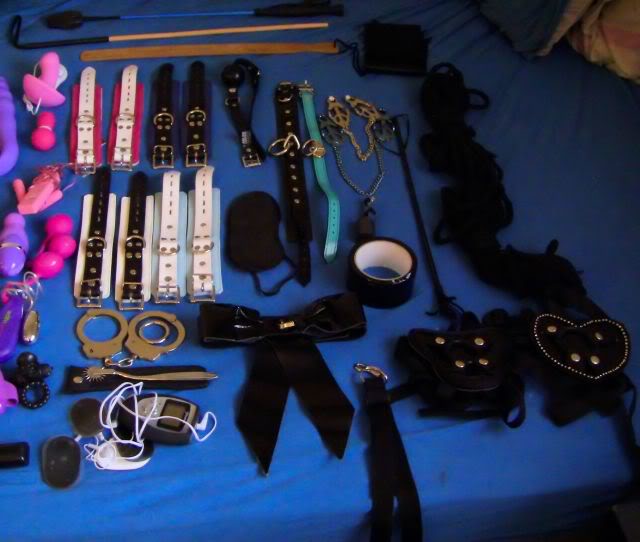 I plan to get some photos of how I store my stuff soon.