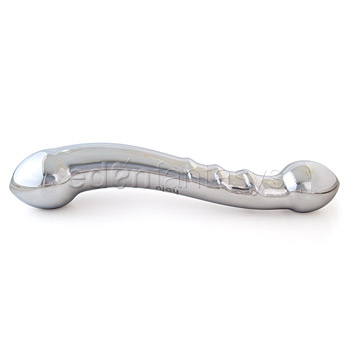 So, many of you know that steel is in my blood. For those that don't, I have been in the Steel business for about 15 years. I LOVE STEEL!
When it comes to Anal toys there is nothing better, for me, than cold, hard materials. I have about six glass toys but only two Stainless; the Pure Wand and the Pfun. Both of which I Njoy immensely!
I want the Eleven! I am not really sure why, maybe it's Pcuz it's Stainless, maybe Pcuz it's so shiny and looks like Chrome or maybe the size. Hell it could just be all three. With the holiday discount code and some gift cards, it is within my grasp, I just need a bit of a shove, ya know? Besides I think there should be a guys review of this toy, eh?
So the question for y'all (Guys and Gals) is, would you/have you used it for Butt Play?
Please share.