Sophia is a Sex Freak
In the end this DVD offers very little that is special or new. The actors seem uninspired and there is a lack of chemistry, as if they are going through the motions without really enjoying themselves. It's true that these are sexy people having kinky sex in this film, and even though that kink borders on the bizarre, the overall tone is a cookie-cutter porno that might put you to sleep before inspiring you to sleep with someone.
Published:
Pros:
Good visuals, Sophia is hot, plenty of dom/sub scenes
Cons:
Not enough Sophia, kink borders on the strange, boring at times, price of film
Sophia Santi Sexual Freak 6
is a Celeste film by Digital Playground staring Sophia Santi. This film includes five scenes, two featuring Sophia and running just shy of 90 minutes. The film is all sex with immediate scene transitions and no story, though scenes themselves play out little fantasies like schoolgirl seduction, bondage, or sexy kitten-girls lapping up milk.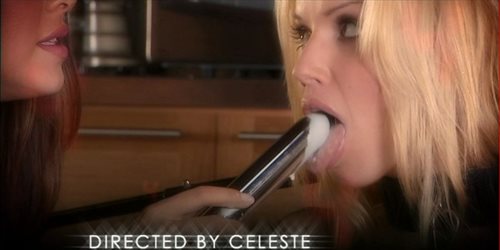 Sophia Santi is in two lesbian scenes for approximately 25 total minutes, so fans may be a little disappointed to see so little of her in a DVD with her name on it. Both scenes have her in the role of dominatrix, giving and getting pleasure with a little force and kink.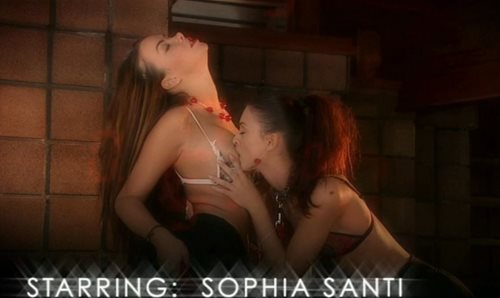 All the actors are skinny brunettes (excluding Angie Savage who is blonde) and though they have varying degrees of prettiness, and varying degrees of fake and real breast sizes, they are all surprisingly similar. It is easy to feel like one scene blends into the next almost interchangeably, despite the slight variations in style and setup to the scenes, they tend to lack depth.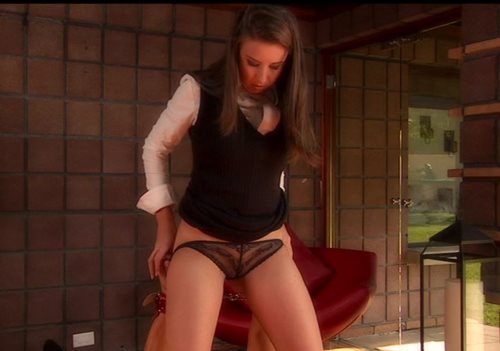 Sexual freak is an appropriate title as various fetishes appear in the film. There's milk poured over bodies, paddling, geeky girl seduction, medical play, and plenty of submission and domination including verbal abuse and spitting (nothing gets too heavy but if a little abuse is not your thing take a pass on this film). There is bondage in almost every scene and toys are often used from various handcuffs and spreader bars, to face masks, or just traditional dildos and vibrators.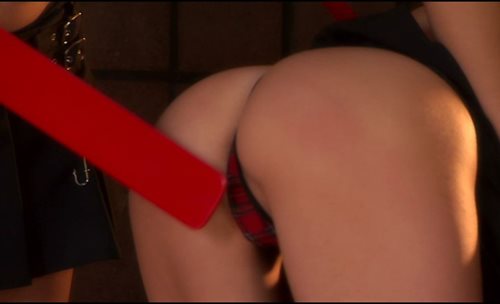 Shot in HD the visual definition is quite good; most of the scenes are clear even though they can be slightly dark. The cameras angles are worked well with full body shots and close-ups which often focus on the breasts, face, and penetration. The audio is also clear; there is no music except in the credits which some viewers will appreciate but others may find too bland as this forces the actors to hold their own with their moans and dirty dialogue. The lines can range from cheesy puns to hilarious to offensive abuse; I include some examples in the scene descriptions.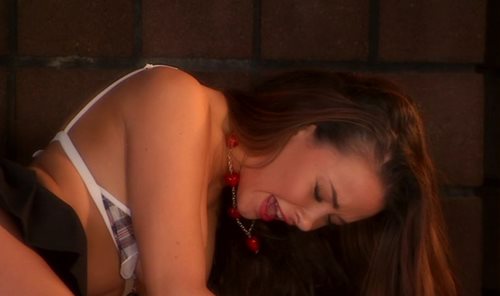 Experience
Scene 1:
Jaylnn West and Mick Blue (20 minutes)
Female domination and male bondage, Jaylnn enters in red thigh highs with a riding crop, while Mick awakens to find himself in mitten restraints. Mick soon finds himself a willing party to Jaylnn's forceful sex. This scene features cunnilingus, face sitting, fingering and dildo play, cowgirl, missionary, a brief blowjob, spitting, spooning sex, and an oral cumshot. After Mick cums on Jaylnn's face he yells at her to get out as if he feels used while she resists, telling him they will "make such beautiful babies."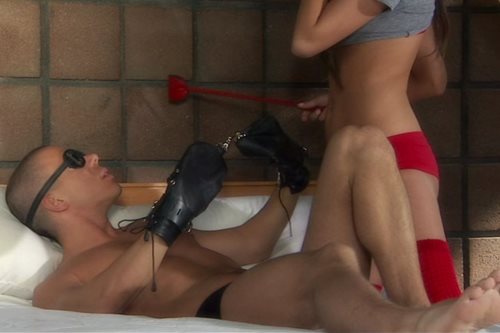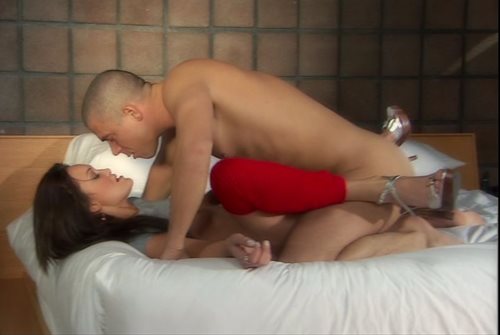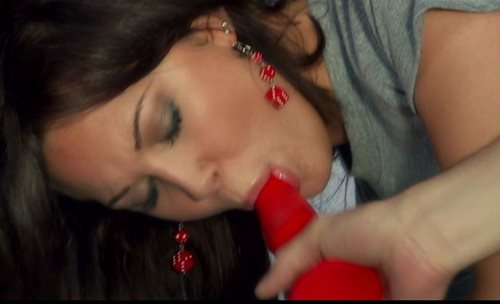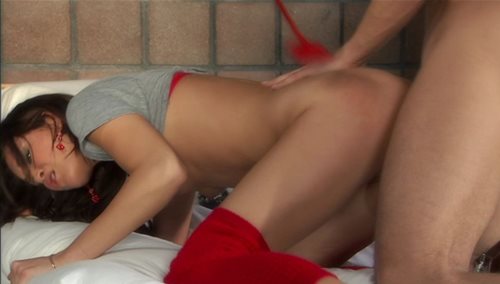 Scene 2:
Sophia Santi and Karlie Montana (12 minutes)
Karlie is submissive to Sophia's domination. Sophia talks/shouts dirty orders like "show me your fat ass you sexy little bitch... You know you're a dirty little whore," and backs up what she says with the steel paddle she carries. This scene gets a little intense with paddling, shouting orders and a fair amount of spitting. Sophia uses a black dildo on Karlie who then returns the favor as Sophia reclines on the couch til she cums. Then Sophia tells Karlie to "fuck me like a dog," so they do the same thing with Sophia in doggy. She cums again and they lick the dildo together.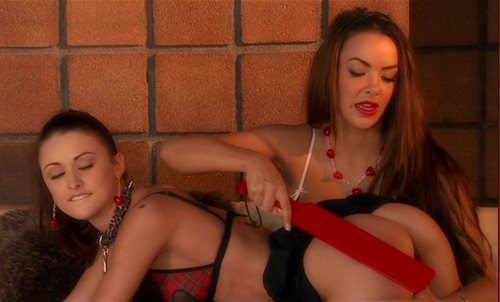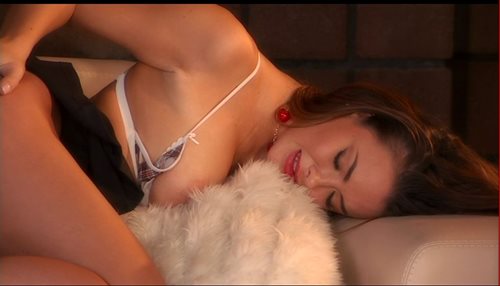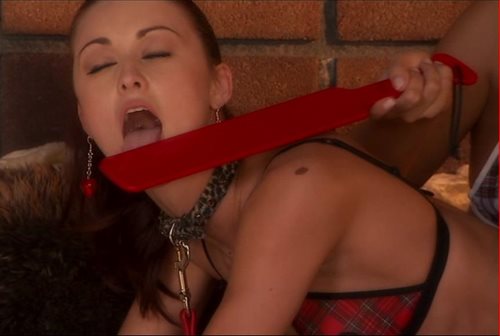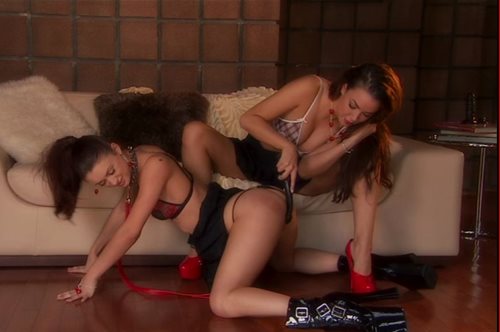 Scene 3:
Austin Kincaid and Scott Nails (18 minutes)
"Do you wanna see my unicorn collection?" This scene features a geeky schoolgirl routine and some medical play including Austin giving Scott a handjob with a plastic glove while wearing a stethoscope. Scott Nails calls her "kind of different" for this scene which puts it mildly. Including a handjob/blowjob, face sitting, 69, cowgirl, reverse cowgirl, doggy, and a facial on the glasses and breasts.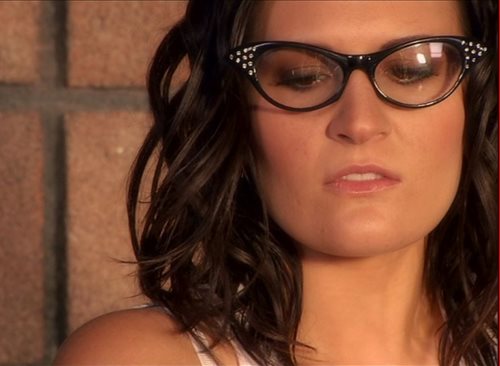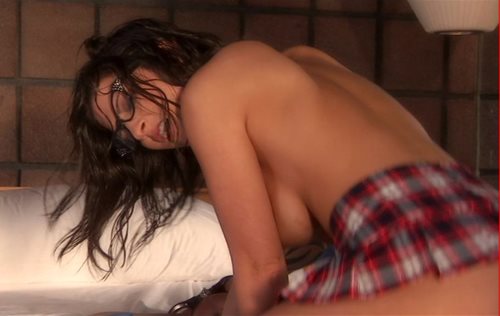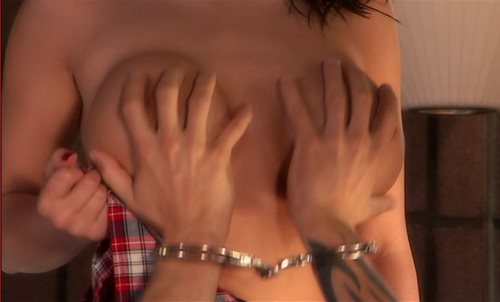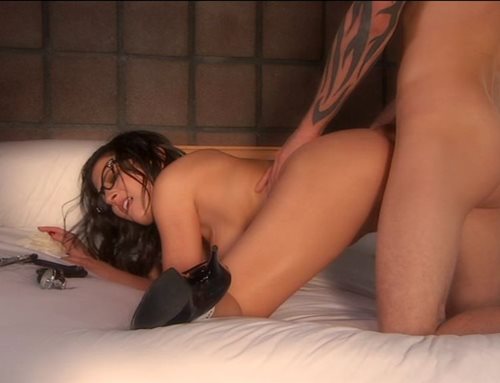 Scene 4:
Sophia Santi and Angie Savage (13 minutes)
"Here kitty kitty," "meow, meow," "You're a bad kitty, I'm gonna teach you to be a good little pussy though." This scene includes cat and milk play with Angie in bondage and Sophia in control for most the scene. Sophia dips a silver vibrator in a dish of milk and rubs it all over Angie's body before inserting it in her pussy. When Angie cums Sophia tells her "to be a really good little kitty you have to lick me clean." Angie then licks and uses a vibrator on a standing Santi until she cums.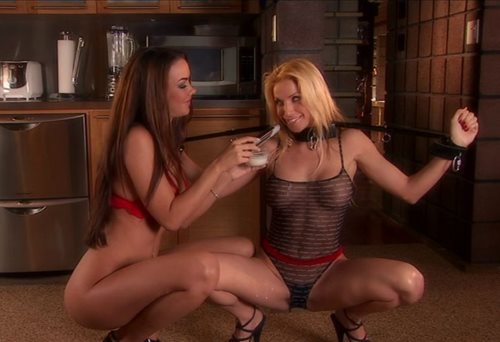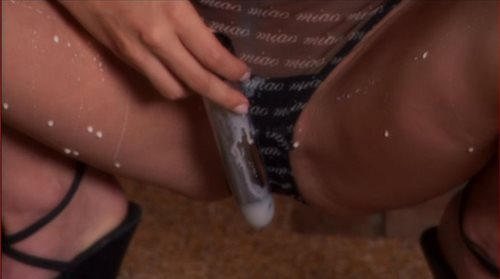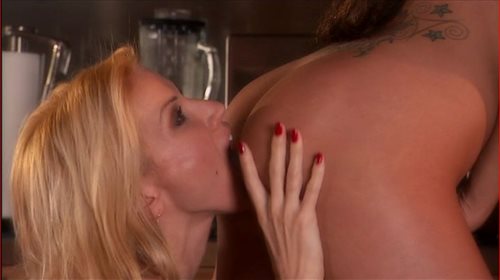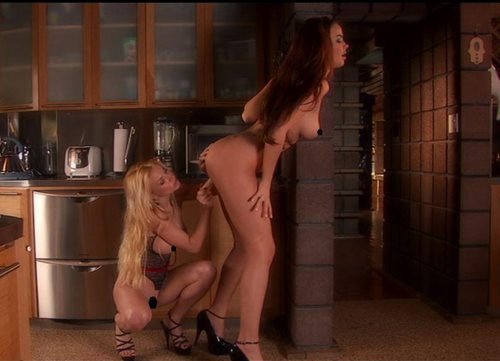 Scene 5:
Kelly Kline and Marco Banderas 106-126 (20 min)
Schoolgirl uniformed Kelly enters the room to a masked and cuffed Marco Banderas who is begging to be released in Spanish. Kelly tells him to use "English you tourist fuck! This is the home of a corn fed, red blooded, English-speaking Americans!" so if you like a hint of racism in your porn this scene happens to provide a hint of that (I really hope no one does fit that description by the way...). Marco gets a blowjob as a reward for speaking English. With Kelly in control there is face sitting, cowgirl riding, and a breast cumshot to finish.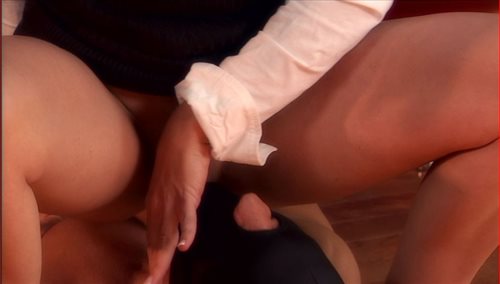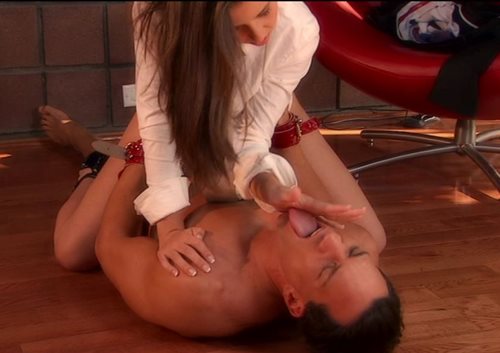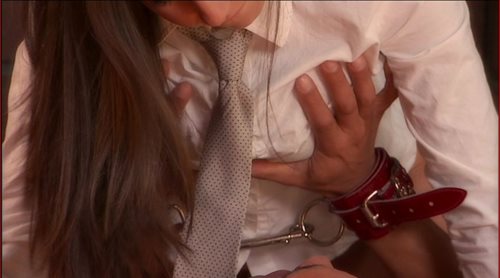 This product was provided free of charge to the reviewer. This review is in compliance with the FTC guidelines.

Thank you for viewing
Sophia Santi Sexual Freak 6
review page!