Anal T is for trackmarks on the penis!
This was not what I was looking for in an anal vibrator. However this is still a great and versatile toy. This is one hell of a deal for $9. You simply can not go wrong.
Published:
Pros:
Great price for a very versatile vibrator. Small enough for travel.
Cons:
Can not be used during intercourse. That well defined seam. Not water proof.
Anal T by California Exotic Novelties is an anal vibrator. My intended use for this vibrator was to use it anally during intercourse. The design appeared to be great for this, however execution wise this failed. This can also be used vaginally. The angle of the T is great for G spot stimulation and at the same time the cross of the T can provide clitoral stimulation. This vibrator can also be used as a clitoral vibrator.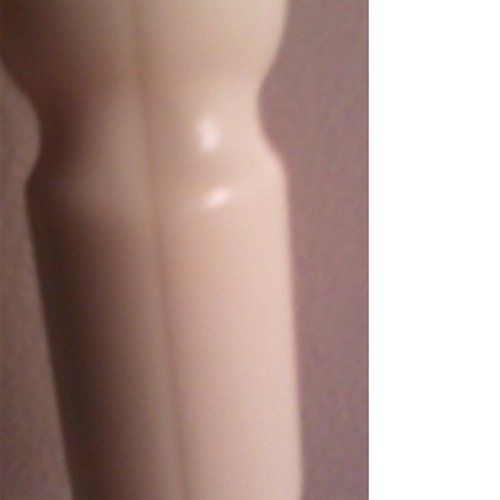 The anal T is made of plastic, which has a safety rating of an 8. This is not at all flexible plastic. The plastic is very smooth except for the seam. Which as you can see is really well defined. Plastic is a non porous and phthalate-free firm material. Plastic is either synthetic or semi-synthetic polymerization product. All your favorite lubes are compatible with this anal T and it is recommended that you use some kind of lube.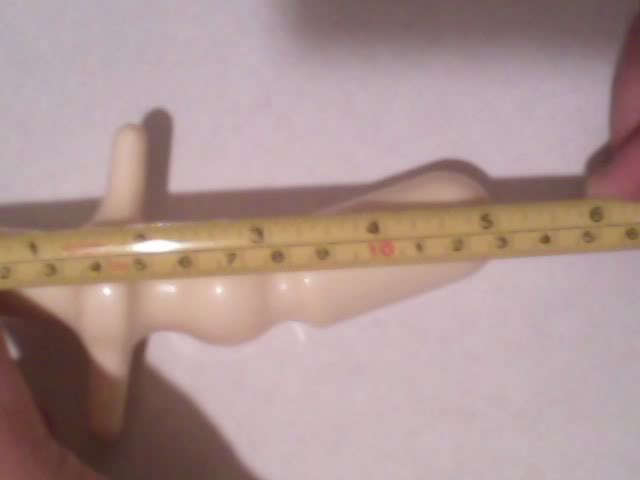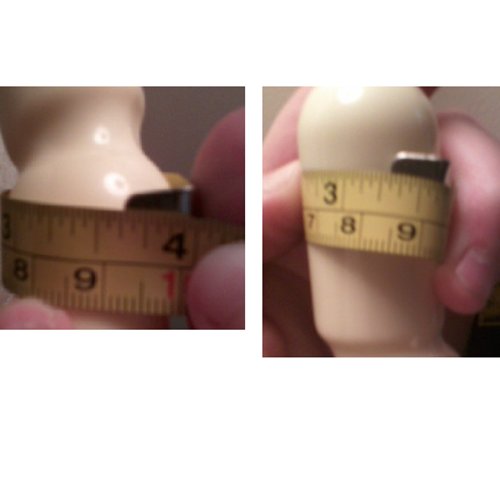 My Anal T measured differently than the product page. Mine is a 5" shaft with a bulb that angles the shaft. This is like a joint; however this is not flexible, so it can not move. About 1" from the wire is the half inch thick "T" stopper, this crosses over the shaft. This anal T is only insert able about 3 ¼". My Anal T measures 3 ½" circumference (1 ¼" diameter,) except for the bulb which is 4" circumference (2"diameter.) The wire that connects the T and the battery compartment measures 27". This wire is very cheesy and will end up being the death of the Anal T. The battery unit measures 4 ¾" and is tear drop shaped. This has a wheel on both sides at the top; this is to control the speed. On the back you can see that you must push and slide the cap down. This will open up the battery compartment. This cap is attached so when it is opened will stand at a 90degree angle. I would compare this design to a wired bullet.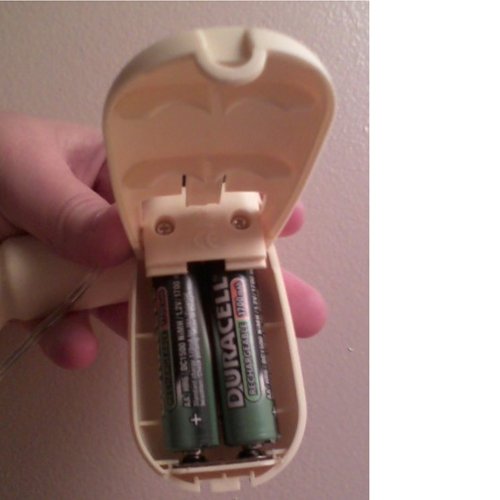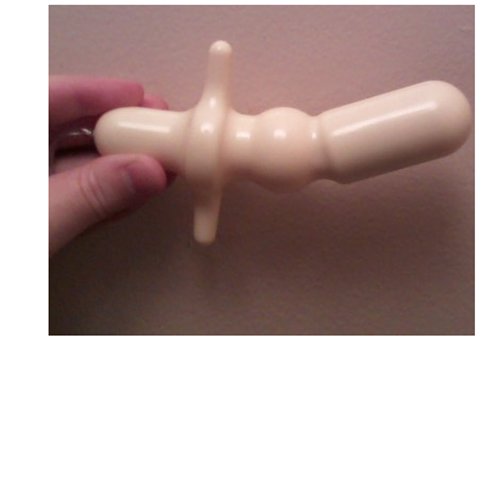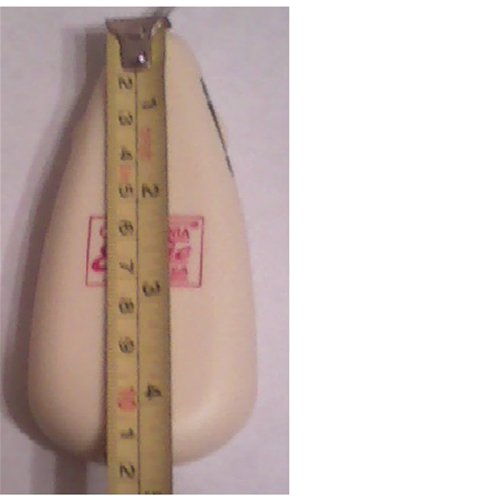 Anal T is powered by two AA's. When you turn this on the vibrations start off as slight hums. As you turn the speed up they turn into zinging sounds. This sound can easily be drowned out with any background noise. For a power comparison I would compare it to a bullet. Some might find top speed to be to intense, however there is a variety of speeds for all to enjoy.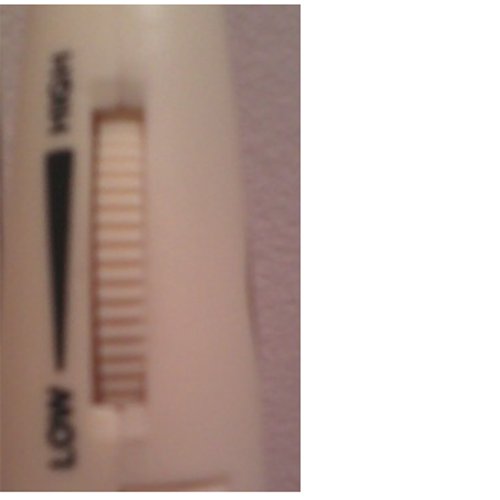 Over all rating for this toy is a 4. This is a very versatile toy. This was just not what I was looking for. I wanted something that could be worn anally during intercourse. This could not. When muscle contractions happened this would not stay inside. The amount of time it did stay in amounted to a sore on my husband. The cross of the T or the stopper rubbed a spot raw on him. This made this toy unusable anally during intercourse for us. I would still recommend this to all users; beginners to advanced. This is a great deal for just $9. I would have to say this really is not designed for males. The cross of the T or the stopper might just rub a spot raw on your balls.
To clean this is very easy. Just wash with warm water and mild antibacterial soap. Your choice of toy cleaner will work also. You can also just wipe this down with isopropyl alcohol.
Anal T comes packaged in a clear plastic clam shell. Inside is a card board insert, this has a woman's butt pictured. Also refers to this toy as "Anal T." I would say this is not discreet. If this is a gift I would suggest wrapping it up. You could use this package as storage if you'd like. I find it bulky. Instead I put this in a pencil bag in my toy box, which is inside my toy dresser.
Follow-up commentary
2 months after original review
I have not pulled this out since it left marks on my husband. He had track marks for about 3 days from the T part of this toy. If you are looking for a toy to use anally during intercourse, this is not it. It does work for G spot stimulation though. I would only recommend using it solo.
This content is the opinion of the submitting contributor and is not endorsed by EdenFantasys.com

Thank you for viewing
Pocket exotics anal T vibrator
– vibrating probe review page!