Teasing you into anal play…
This toy is great for anyone just getting into anal play. It is narrow enough that beginners won't be intimidated. The vibrations are wonderful for helping to relax tense muscles without going overboard and make insertion pleasant. The soft TPE, is much more comfortable to insert than toys made of firmer materials. If you are more experienced in anal play then you may want something bigger or with stronger vibrations.
Published:
Pros:
Easy to insert, good price, attractive, easy to use, small size, soft texture, gentle vibrations.
Cons:
Small size and mild vibrations may not work for advanced users.
Material/ Texture:
The Vibro Tease is made of TPE, which feels almost identical to the jelly toys I've had in the past while being more body safe. When first starting anal play I much preferred softer toys as they are much more comfortable to insert so TPE is a great choice. TPE toys are still porous however, so using condoms if you are going to share is a good idea. Straight out of the box, the material has almost no glide and "sticks" to your skin, so you definitely are going to want to lube up before playing. Speaking of lube, with this material I can use my favorite silicone lube, which is great since it doesn't wash away in the shower, and since the Vibro Tease is waterproof you are all set for fun time in the tub. Also, since it is waterproof, cleaning up is a snap. A little soap and water and you're set with no worries about ruining your toy with a careless splash of water. If you wanted to you could even remove the bullet and boil it for extra sanitation.
Design/ Shape/ Size:
The Vibro Tease is a pretty standard shape and a great size for a beginner at about 3 1/2 inches of insertable length. The taper is gradual and it isn't very wide at the widest point, so insertion should be comfortable. It also has a sufficiently narrow neck that I didn't have any issues with it wanting to slip back out.
Features/ Performance:
This plug features a vibrating waterproof bullet in the base, which is removable. The bullet has one speed and is turned on by pressing the button on the bottom. This is the first anal plug I've tried that vibrated and I was pleasantly surprised at how much it relaxed the anus and made insertion so much more comfortable. That being said, the vibrations are mostly concentrated in the base of the toy (because that is where the bullet is) and are pretty faint near the tip. This meant that when the vibe was inserted all the way I could feel a lot of buzzy vibration near and around my anus, but not much deeper in. Also the vibrations aren't what I would consider powerful and are muffled by the TPE. I wouldn't consider using this bullet on my clit, even removed from the plug. To be fair though, my clit requires at least a solid 4 vroooms to reliably get me off. It is also relatively quiet. I couldn't hear it over the TV, and it is just a faint buzz under the covers.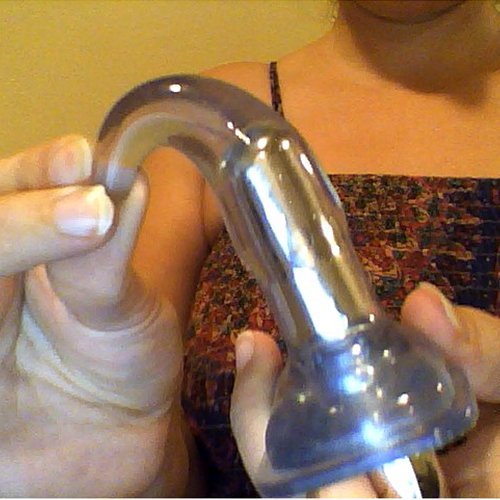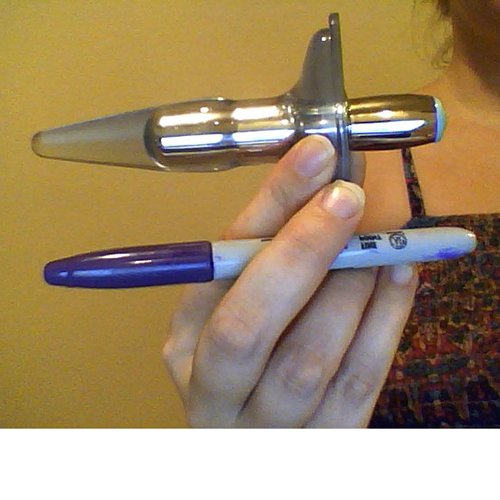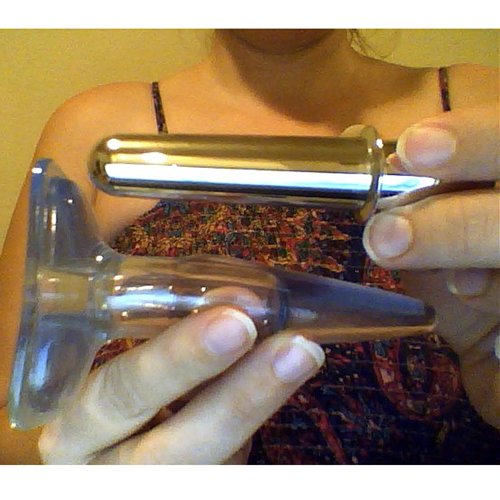 Experience
I would say that I'm an intermediate in the area of anal toys. I'm at the point that I'm comfortable with it and thinking about trying some girthier toys. I honestly wish that the Vibro Tease had been my first anal toy. The vibrations really help with the ease of insertion, and the size is the same as my first plug, which seemed just right. On the other hand, I expected this toy to be a bit bigger from the pictures and I was expecting that, with the vibration, to kick it up a notch with my anal play. Although the vibrations were pleasant, they weren't deep enough and the size left me wanting more. I would say that if you're past the beginner stage like me, this might not be the best choice. Still, I think this would be perfect for a beginner.
This content is the opinion of the submitting contributor and is not endorsed by EdenFantasys.com

Thank you for viewing
High intensity vibro tease
– vibrating anal plug review page!