The Robo Suck; It sucked!
The Robo Suck was a really good idea that Doc Johnson came up with. The design is not as well as the idea though as it does not do grip my penis, it just shakes it. This product did not do anything for me. I think this product is something the world is not ready for.
Published:
Pros:
Innovative Idea!
Cons:
Poor design, too loud, too much lubrication needed.
Robo Suck by Doc Johnson arrived in a glossy, bright, colorful box like package. The box states that the product is strong, powerful, and adjustable. There is a list of directions that basically inform the product user to insert the four "C" batteries (which are not included) into the hand held, wired, remote control. Coat the inner sleeve with water based lubrication. Slide erect-lubricated penis into the device, and finally pull down ring assembly to a comfortable position, and stroke away. It should be noted that the product is made out of phthalate free ABS PVC (plastic). Only water based lubrication should be used with this product for cleanliness, and best results! What also should be included is that if you plan to share this product you should always use condoms when using it. This will stop the spread of infectious diseases, and help to keep your Robo Suck product at its maximum cleanliness. I was surprised that Edensfantasy had the Robo Suck classified as a penis pump when it is in fact a masturbator, and not a penis pump at all.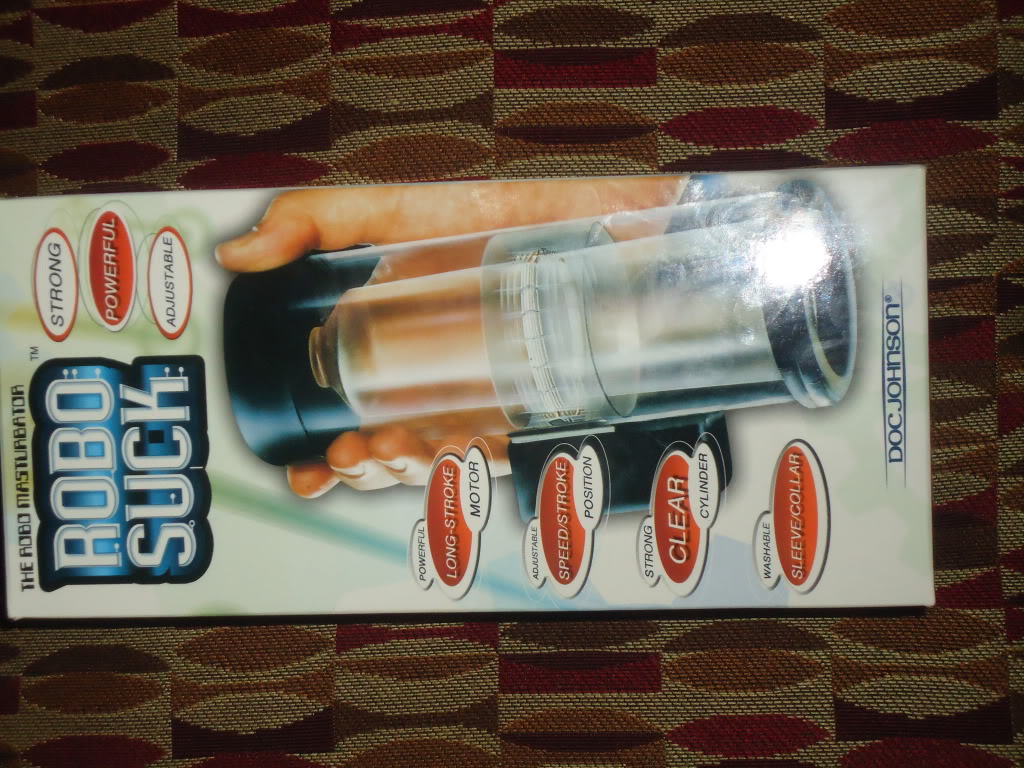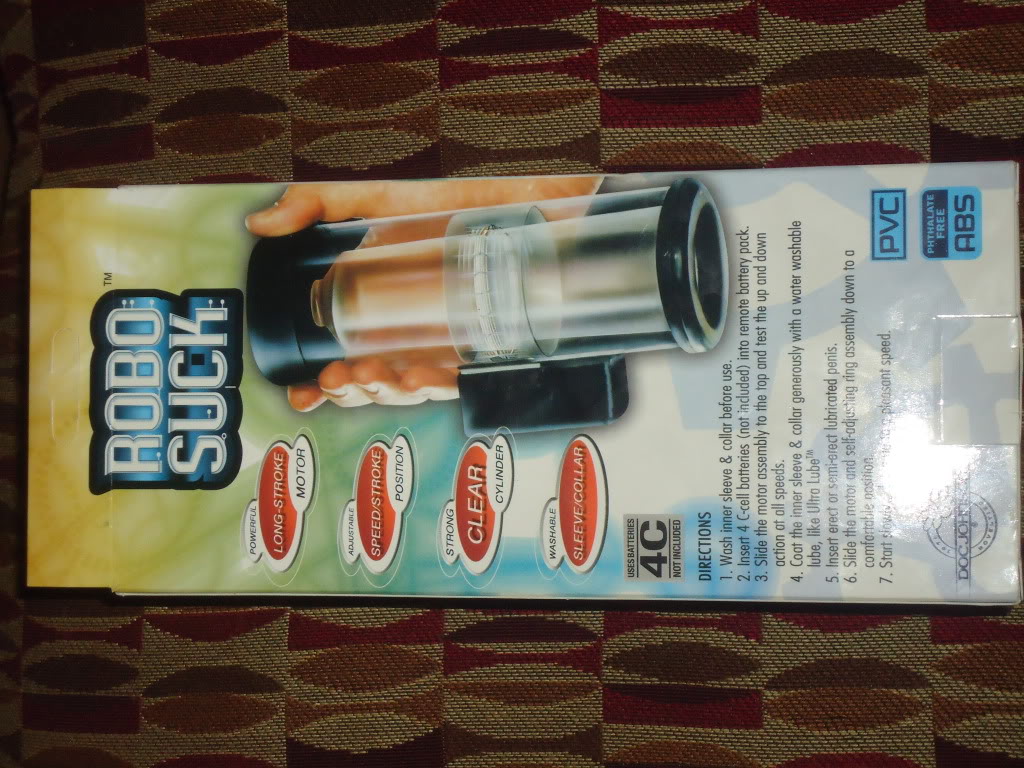 As I opened the top of the box I pulled out the cylindrical device, which is eight and a half inches long (but fits any penis up to eight inches long maximum. Connected via a two foot wire is a long, thin, white remote speed controller. The controller is a whopping eight and a half inches long. On the controller there is a dial which ranges in the measure of speed from minimum to maximum. The cylindrical device and sleeve are see-through so you can see your penis whilst you use the product.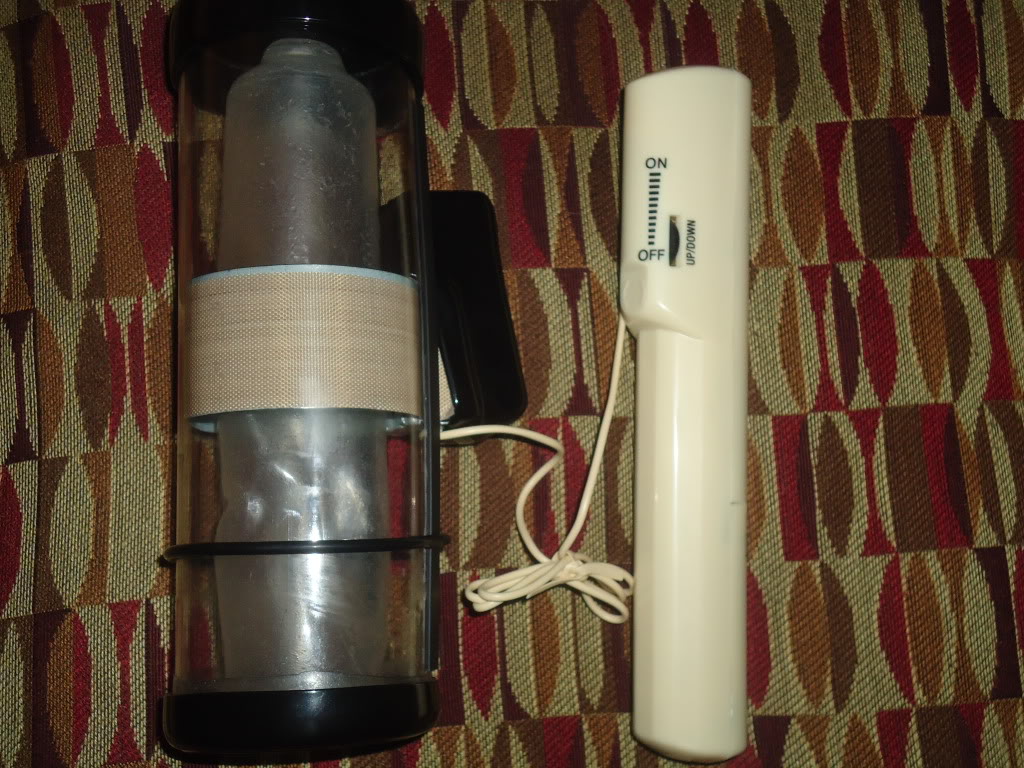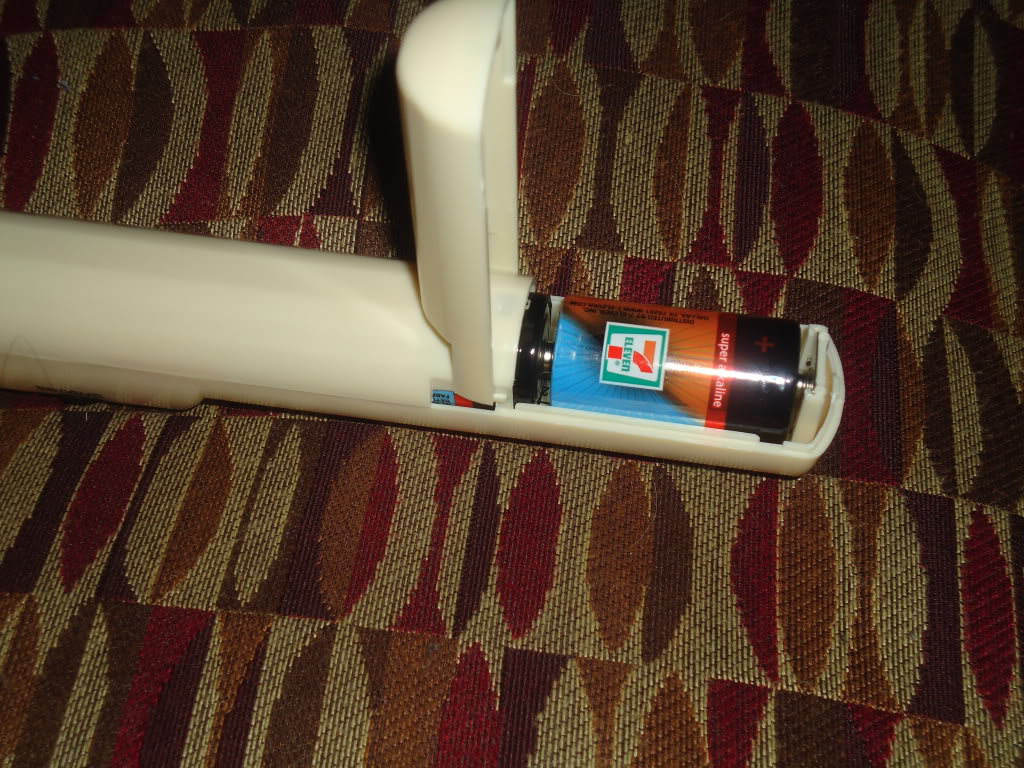 When I finally took a crack at the Robo Suck I was extremely excited about the concept of it, you just slide it over your penis, and it masturbates you! With the help of my beautiful assistant we lubed up the removable inner sleeve and my fully erect penis. I inserted it and was immediately disappointed. As the product shook my penis, it did not stroke it. Soon thereafter I lost my erection, a few things really grinded my gears. The motor was extremely loud, and the beaded circle attached to the motor didn't grip my penis. I was not able to achieve ejaculation, and I'm sure everyone in my living quarters could hear the mechanics of the Robo Suck while I had it on. Cleaning this product was easy, I just removed the inner sleeve, washed it with soap and water, dried it with a towel, and wiped down the plastic cylinder, and it's remote and wire with Eden wipes. I put this back in the original packaging for storage, and placed it in a cool, dark area.
I will probably give this product another try in the future, but it did not do anything for me but make an unsatisfying mess for me to clean up afterwards. I like the concept that Doc Johnson came up with, but was disappointed in what this toy dished out. I would like to see Doc Johnson perfect this product.
This product was provided free of charge to the reviewer. This review is in compliance with the FTC guidelines.

Thank you for viewing
Robo suck
– penis pump review page!