Romantic desires, and erotic fantasies.
Romantic Desires contains short fantasy scenes designed to get women 'off'. If you like your adult movies to be romance based with slow seductions and subtle camera shots, then this is for you.
Fantasies include: an almost BDSM scene, Jazz Club sex (shame about the dirty old man), a husband and wife getting it on, a Siren and long haired hunk, Vampire inspired scene, and a Nurse tending to her not-so-sick patient. Plus bonus scenes: Double Agent in a strip club and silk sheets solo male play.
Published:
Pros:
Romantic, tasteful, variety.
Cons:
Predictable, bad vampire costumes, dirty-old-man
Romantic Desires
PlaygirlTV
, distributed by
Wicked Pictures
"When sexual appetites collide into fireworks, desire takes over and no one can stop the passions. Let playgirl dvd take you on a journey your senses will thank you for later..."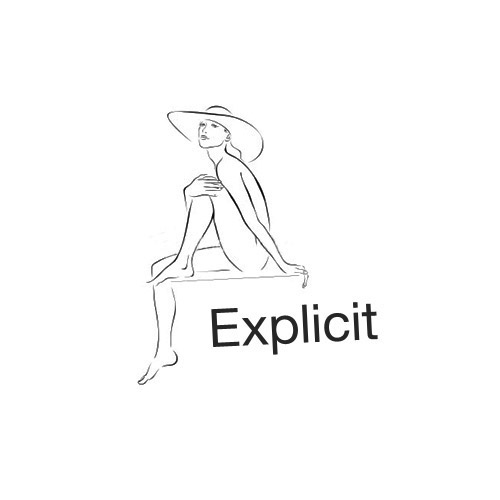 Randy Spears
, Doni Blass,
Johnny Castle
,
Marco Baneras
,
Marcos Leon
,
Nick Manning
,
Reno
, Voodo,
Alexis Malone
, Faith, Harmony,
Jada Fire
,
Marie Luv
,
Pennie Flame
,
Shayla Le Veaux
Dolby Digital 5.1 surround. No regional coding. Parental lock
Two Bonus Scenes. Behind The Scenes. Photos. Playgirl TV Advert. Playgirl TV Promo Reel. Playgirltv.com. Dvd-rom Content.
Scene By Scene:
BAD KITTY – BDSM – WAREHOUSE, CHAINS AND HOOKS FROM CEILING – MUSIC/80s
A blonde locked in a cage is released for a lot of foreplay. Nothing kinky, just kissing. Considering all the chains and hooks around, this disappointed me.
He goes down on her, it sounds like he's enjoying a slurpy. She she gives him a blow job. The chemistry between these two is zero, I got bored: too much kissing and not enough, well, action!
He takes her from behind. Before you get excited, not that kind of 'behind'. It's all VIP (vagina in penis), there is no any anal in this DVD . Uh-oh. I think I just lost readers. For those of you who are sticking with it... he takes her from the front, too.
When he finally comes (on her pelvis), yes it feels like finally, I was too busy look at his facial expression to bother with the too-quick cum shot, he looked in pain. Maybe he was thinking "finally," too.
SAXOPHONE – SEXY JAZZ – JAZZ CLUB – MUSIC/SOFT JAZZ
Because of the music, this scene reminded me of The Red Shoe Diaries until I got a good look at the Sax player: dirty-old-man doesn't do it for me. She looked hot, though, all Marilyn Monroe'd up.
She man-handles his sax. He smiles. I yawn. They exchange glances. I hit the fast forward button. Finally...he kisses her, sucks on her chin, and has a love affair with her leg. Many minutes later, he has her breasts out and is kissing her pussy. He bends her over a table and we get a nice shot of him sliding inside her. He then moves her onto a table, and comes over her pubic bone while saying the usual, "fuck, oh yeah."
A LITTLE BIT OFF THE TOP – MARRIED COUPLE – BATHROOM – MUSIC/DISTRACTING
He helps her do her hair, it takes a while.
Foreplay follows. This couple have great chemistry, until he uncovers her breasts. Then she's more interested in watching them instead. He goes down on her. She goes down on him. He takes her while she's on the counter, and we can see he is wearing a condom. He magically disposes of his condom, and comes on her pelvis.
SIREN -- SEX IN PUBLIC – MAGIC CLUB—NEW AGE MUSIC
These two have the best chemistry out of all the fantasies. Sizzling hot, in fact. I almost felt like a voyeur watching this scene.
She sings a magical song, on a stage, dressed in a mermaid type outfit. A man in the audience is watching, entranced. Soon, he is on the stage and going down on her after much foreplay. Then she goes down on him. He takes her on from behind, and from the front. He comes in her mouth, but we don't see anything. His cock is fully inside. Discreet, or what? Besides the end cum scene, this was by far the best on this DVD and the only reason this isn't a two star review.
BITE INTO HER -- VAMPIRE? -- NIGHT/OUTSIDE GARDEN – STRANGE GOTH LIKE MUSIC
This was the worst of all.
These clothes were awfully cliché: Dracula-esque. As per usual, there is a lot of foreplay before he goes down on her. She looks like she's going to have a baby. She gives him a blow job (see a pattern here?). He takes her from behind while declaring, "fuck".
Then he puts her on the table and takes her from the front. He is wearing a condom, we can see clearly. And his disposal, right before he cums on her chest, is not discreet.
BEDSIDE MANNER -- NURSE AND PATIENT – MANOR – MUSIC/PERPETUAL AND ANNOYING
Lots of foreplay and kissing. He goes down on her. She goes down on him. He takes her from behind. Sounds familiar, talk about predictable. Anyhow...she lies on the sofa, and he takes her from the front, but with his legs under her. He slips out a few times. Not to worry, she helps him back in. I have to say, the camera shots are far better in this scene. He cums over her chest while she is begging to see it.
Experience
Jam-packed with various fantasy-like scenes that promise hot vampires, naughty nurse and patient, chains and cages, sexy Saxophone player, and an alluring Siren you can't resist. Every girls fantasy?

Heck yeah, I've fantasized about being seduced by a sexy jazz man, but he wasn't a dirty old man. I've also dreamed of wanting to be a singer, having men drool at my feet. And don't get me started on the whole vampire thing. I love vamps...and get turned on just by watching Queen of the Damned (rose bath scene),so there was no reason why this DVD shouldn't have been a hit for me. Each scene offered was something I had fantasized about, at least once. But each scene also fell short of...something. I mean, top marks for the quality of the recording. No quibbles there. The production was 'bang' on.
There was a major lack in chemistry between most of the couples, and the vampire(?) scene should have been a home run for me. Where was the biting? There wasn't even a hint at a nibble. Did they have to wear Halloween costumes? With all those scenarios, there were only two that I half enjoyed: Siren and Bedside Manners. All in all, I could see where they wanted to go with this -- to produce a more seductive adult movie that focuses more on the seduction than the banging. But they failed, for me, because the camera man didn't get good clean shots of things coming in and out (well, not too often anyway), and it was poorly cast(my main issue is with the dirty old man). The themes were not explored as well as they could have been. If they researched this a little better, and committed to the themes, this could have been my favorite adult DVD ever... had they got it right!

As it stands, it warmed me up then bugged me. Warmed me up again, and then frustrated me. The plus side is that you can nip straight to the scenes you like, so next time I'll go straight to Siren and Bedside Manners. What a shame you can't program it to play just the scenes you like...that would be a great feature for all adult movies that have a similar set up of various scenes rather than a full length movie with a plot line.

Notes: Oh, and I couldn't fit this in the main body of the review, but I thought I should clarify that condoms are used in each fantasy...it is just that some actors are better at disguising that fact. Also, sometimes these things just can't be hidden. Ya know?
Follow-up commentary
1 month after original review
Unfortunately, the very same-same repetitive scenes became very tiresome. I've given it a second and a third chance, and still it does nothing for me. It hasn't put me off trying other Playgirl movies, though, as the concept and set up were ideal.
This product was provided free of charge to the reviewer. This review is in compliance with the FTC guidelines.

Forum
| Discussion | Posts | Last Update |
| --- | --- | --- |
| DVD's | 3 | |
Thank you for viewing
Playgirl: Romantic Desires
– erotic video review page!