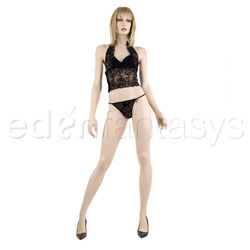 Bella luna camisole
Camisole set
by Fantasy Lingerie
Soft, Sexy and Spectacular
If you want a sexy outfit to get your man going, don't overlook the Bella Luna Cami. It's soft, sexy and seductive.
Published:
Pros:
Soft, true to size, sexy look.
Cons:
May not fit everyone.
There's no secret if you have looked through our Lingerie reviews, we love maximum exposure in our intimate wear. Sure there's something to be said for having something to reveal, but for him it's those glorious nipples, so naturally we love transparent or peek-a-boo pieces.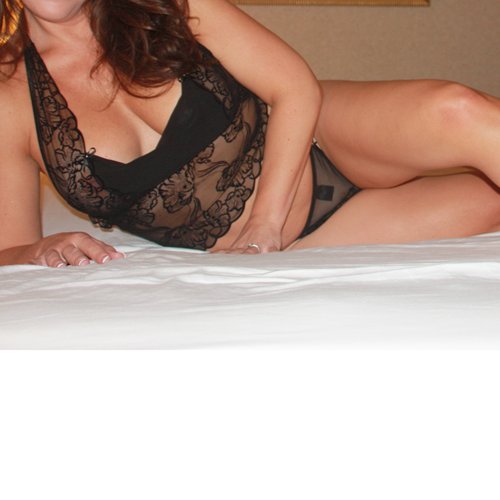 Enter the Fantasy Lingerie Bella luna camisole, we found it to be soft, sheer, comfortable and extremely sexy! It's Chiffon floral print is so fun, we both have a weak spot for such prints. The coverage is of course less than what the product page shows(it's been our experience most are more revealing than advertised), but she loves showing it and he's mesmerized watching it.
Contents
Upon arrival the Bella luna camisole was wrapped up in pink tissue and was hung on a hangar, we love included hangers as it's our choice of storage(stay unwrinkled and ready to go). This was one of the few occasions the garment did not need to be ironed. This would be great paired with some thigh high's and EF does sell lace top thigh highs, so be sure to add that to your order.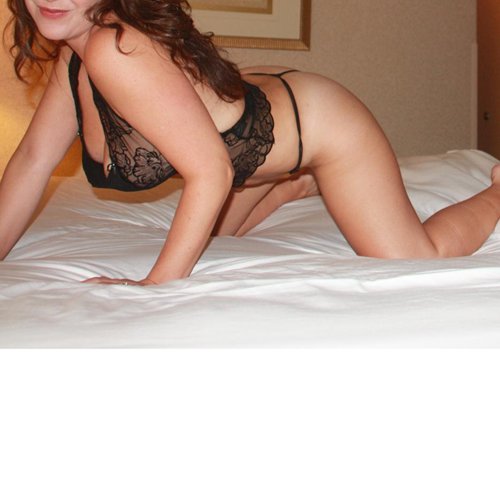 Sizing
My size is 34 D with a size 6. I weigh 140 and am 5'8". The measurement at my hips are 40" which places us in the small/med for size, but in the XL for cup size. Figuring the breast should push up some we went with a medium.
Fantasy Lingerie
Cup Bust (in) Waist (in) Hip (in) Inseam (in) Rise (in)Weight (lb)
Small 2 - 6 A - B 32 - 34 24 - 26 34 - 36 34½ 7 - 7½ 90 - 120
Medium 6 - 10 B - C 34 - 36 26 - 28 36 - 38 35 7½ - 8 120 - 140
Large 10 - 14 C - D 36 - 38 28 - 32 38 - 40 35½ 8 - 8½ 140 - 150
Sm/Med 2 - 8 A - B 32 - 34 24 - 26 34 - 36 35 7½ - 8 90 - 130
Med/Lg 8 - 14 B - C 36 - 38 28 - 32 38 - 40 35½ 8 - 8½ 130 - 160
Fit
The Bella luna camisole fit perfectly, it's very forgiving because of the stretchy Nylon quality of the fabric, it's length as you can see was ideal. It covered the slope of the low back nicely and left something to the imagination for those who love that. The thong was of course minimal coverage but it complimented the front and back very well. The fit was what we expected and had seen on the product page, it's possible the model has a similar body.
Materiel
The Nylon felt very smooth, silky, and not scratchy in the least. The cups also had a good balance of give and support with out an under-wire and a vertical stitch. As you can see my DD's were well supported, it would be hard to say if this would look great on all cup sizes. More reviews need to be done to be sure.
Cut
We thought the overall cut was well laid out, the halter cut creates nice cleavage and the halter cut was sexy and comfortable. The contrast of the silk panel breaks things up and adds a nice design. The top to bottom measurement when worn/stretched was 34", width measurements conformed to my measurements(see above)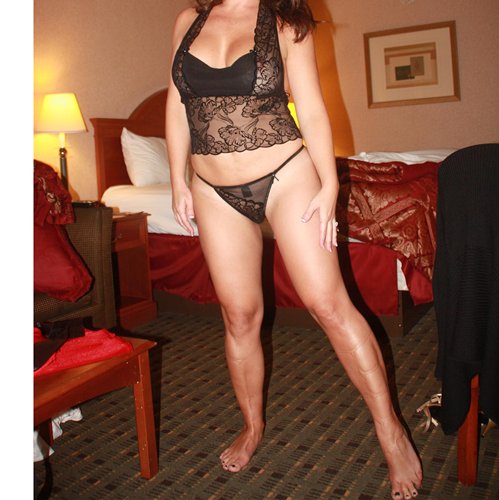 Care
So far we have thrown this in with the rest of the wash and it has done very well. It's always advisable to put delicates like this in a garment bag or hand wash. The Chiffon should be able to tolerate regular detergent. We only take special care of silk pieces.
Experience
We really appreciate the opportunity to review this Bella luna camisole, getting the Cami on is quick and painless, it's a sexy look too.
He says; When she first came downstairs wearing this I almost melted, it's incredibly sexy on her and I took her beauty in as often as possible until the time which I would unwrap my gift. I know it takes her a bit to get into those outfits, it's greatly appreciated. We had added sexual chemistry and charge that night, the lingerie was part of that!

She Says; This was a comfortable piece that definitely fit me great and helped me feel sexy. The materiel stretched, while still adding some support. It showed off my nipples(he loves that) and accentuated my assets with a thong cut to show off my assets.
This product was provided free of charge to the reviewer. This review is in compliance with the FTC guidelines.

Thank you for viewing
Bella luna camisole
– camisole set review page!